The Great Bug Hunt 2020 winners are here!
The winners of this year's Great Bug Hunt competition have been announced and this has by far and away been the best year EVER!
The competition, brought to you by the ASE in partnership with the Royal Entomological Society (RES), takes science learning out of the classroom and brings it to life outdoors – literally, and this year the competition was opened up to all primary school children to take part in from home, in light of COVID-19.
With well over 1,000 entries received, making this our biggest Great Bug Hunt ever, families have hunted and had fun together and the entries have shown how enterprising people have been in the current lockdown situation.
Spiders under beds, to full explorations of mealy bugs and their habitats and diets have meant for a difficult shortlisting of entries. So hard in fact, that we now have, for the first time ever, two joint winners! The children explored habitats to discover and record some fascinating invertebrates. Their finds were then explained and displayed in workbooks, posters and factsheets using graphs, photos, pictures and poems. Truly awe-inspiring work.
"In the midst of a terrible pandemic, where schools have been closed and parents find themselves becoming teachers in their own homes, the Great Bug Hunt was a welcomed breath of fresh air."

Parent of entrant
The first prizes are awarded to Henry, Reception Class at Sir Robert Geffery's School near Saltash, Cornwall for his fabulous bug hotel and to Mali in the Years 3&4 category for her variety of bugs found. They win a digital microscope and an "insect day" at the school respectively.
The winners of the other categories are as follows:
Year 1&2      -       Manseerat from Cotteridge Primary School, Birmingham
Year 5&6       -       Class entry from Edith Moorhouse Primary School, Carterton         
All winners will receive a selection of bug hunting equipment from WildCare and Gratnells Smartcases for their individual schools, plus goody bags from the RES.
All of the children who entered will receive a certificate.
"The Great Bug Hunt competition is a brilliant way of bringing science to life for children and shows that you can go on a journey of discovery in your own backyard. Not only does the competition do a great job of capturing children's imaginations, it also fits in well with the science curriculum. Using the natural environment when teaching is an important part of science education and something the ASE strongly advocates through its Outdoor Science Working Group" (Marianne Cutler, ASE Professional Development (Projects) Lead).
"Well done to all the children and teaching staff who entered the Great Bug Hunt competition this year, I really enjoyed judging the fabulous entries.  Insects and other invertebrates provide an excellent route into the natural world, to investigate the diversity of life, how animals are adapted to their environment and the important roles they play in ecosystems." (Francisca Sconce, RES).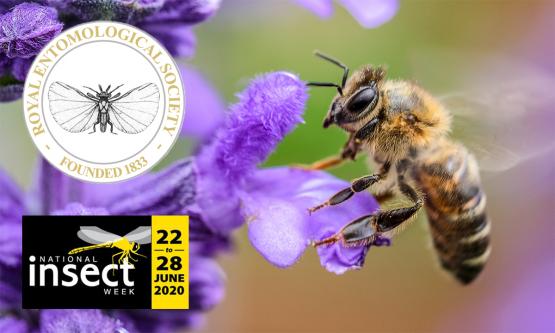 Details about the ASE 2021 Great Bug Hunt will appear in the pages of future issues of Education in Science, as well as on the ASE and National Insect Week websites.