Green Tick : Tassomai - The Learning Program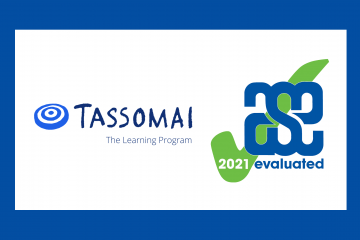 Reviewer's comments
"A large part of Tassomai's appeal is the ability to work on multiple levels - to be actively used by students; to provide reassurance to parents and to aid teachers by reinforcing in class learning. Teachers are increasingly analytical so having tools to help with this, alongside the knowledge that impact of the tool itself is analysed only serves to increase Tassomai's appeal."
ASE Evaluation
Link :  https://www.tassomai.com/ 
Introduction
On the surface, Tassomai's online learning programme is a quiz generator, which provides students with a set of personalised quizzes tailored to their needs, and based on their answers.  However, it is the underlying design that makes the programme much more than this.  By incorporating an understanding of how students learn, along with aspects of gamification, the end result is a tool that works in multiple ways for its different audiences.  For teachers, the platform provides opportunities to manage settings as well as giving information on class and individual student usage and achievement.  For students, the programme is easy to use: available on their phones (so portable) and there is a varied range of information about their performance with which they can choose to engage.  For parents, the programme is easy to understand and the regular reports help to instil confidence and the feeling of being supportive.
Student view
The app is easy to install and to use. Each student logs on with an e-mail address and password. The entry screen allows the choice of subject and then presents the daily quizzes. Before the questions appear, an overview of the quiz structure is presented; the screen is uncluttered and progress through the daily tasks is shown as a wheel. There is a choice of 4 responses to each question: when selected, students can immediately see if their response is correct and, if not, see what the correct one is. Reading this before progressing to the next question helps with the learning of the content. As they progress through the questions, a series of dots at the top of the screen provides a visual summary of progress and, at the end of the question set, students get a summary of how they have done, as well as points for their performance and encouraging statements. Techniques from gaming have been employed to keep students engaged with the programme, thereby delivering the benefits of more frequent usage (such as spaced learning and revisiting concepts).
Sometimes, before taking a quiz, students will be offered a short (optional) video clip to watch (less than 3 minutes, but typically 1-1.5 minutes in length).  This helps to explain more difficult concepts, as well as addressing common errors and misconceptions and providing variety.  When students have completed their goal, they may periodically be offered resources for further study.  These are links to selected BBC Bitesize pages, which are only available on the day, to give the platform a more dynamic feel.  (The use of BBC Bitesize is something that many students are familiar with and so they will feel secure in using a tried and tested resource.)
Students can see how they are doing by tapping on the icons on the bottom of their screen.  The tree icon has leaves of different colours attached to different branches; leaves grow in size as questions are attempted (up to a maximum of 3 goes); branches and twigs represent sections of the specification and grow as more is covered, and colour represents accuracy (or which questions have been answered correctly) with the traditional traffic light coding.  Clicking on a leaf takes the student to details of how they have performed on a particular question.  (However, designing what they should focus on next is taken care of by Tassomai.) By choosing the graph icon, students can read their own stats, such as number of points, goals completed and time spent, as well as percentage progress.
Teacher view
The platform is now used by students in more than 500 schools in England and Wales (August 2021) and the website includes a number of case studies, plus information on performance data and the performance improvements since using Tassomai.  Teachers can dig deeper into how performance improvement is calculated, how its use can close the attainment gap or the impact on grades through a series of blogposts, to help them determine how best to use the resource for their own students and settings. 
The teacher dashboard is straightforward in appearance and provides easy-to-access information for each class on usage, performance and understanding.  Colour coding helps to give an at-a-glance overview of how students in the class are getting on, with the traditional traffic lighting plus blue for the higher performers. Teachers can see who has used the programme when (today, or as days since last session) and for how long (which might be helpful in discussing accuracy data or providing support and encouragement).  For each student, teachers can drill down further to get a question-level view of any challenges that an individual is facing.
Data can be downloaded and exported as a CSV file, making this ideal for use in discussions – such as those at parents' evenings or with line managers – about the progress of individual students, classes or cohorts.
Teachers control the content by adjusting which topics are active in the playlist, which enables them to block certain topics, perhaps when they wish to focus attention on others, or if they haven't yet covered a particular topic in their teaching. This means that the teacher can direct some of the content offered to students.  They can also change the interleaving frequency and the daily goal discounts.
Students can be set up as part of multiple groups – classes, houses and intervention groups, thereby giving more flexibility in how the platform can be employed. 
The Teacher Hub incudes webinars, as well as access to the blog posts and also a 'useful tips' link. There's a launch presentation, with a PowerPoint that could be used with students (as well as being shared with parents, should the school want to highlight the resource and support available).
Parents
Parents want to support their children, but may lack the skills and expertise to do so.  Tassomai offers a private subscription option, which is particularly popular for supporting students at key exam times.  Costs are lower than the typical tuition costs, and parents feel reassured that the techniques employed in the quizzing help their child to learn good study habits.  Furthermore, they get the reassurance of seeing how their child is doing, since Tassomai provides usage data in the form of a weekly e-mail update (this can also be helpful in conversations with both children and their teachers).  Parents can also view the tree to visualise progress in a simple and easily understandable format and they can sign up for micro-tuition sessions as part of their subscription package.  (The report is also available through school subscriptions, if the school requests that it's set up.)
Costings
The cost of Tassomai to a school depends on the package and the number of students, but when used across Years 7-11, it costs no more than £5 per student for Science, Maths and English (Language and Literature).  A maximum price of £15 per student applies to schools buying for single year groups or selected students, and various discounts apply for PiXL schools and MATs. There is an early order discount of 15% and it is advisable to start using it as early in the academic year as possible, since the price remains the same whenever the subscription starts.
For private subscriptions, the monthly cost depends on the age of the student, ranging from £8.99 for the youngest students to £44.99 for GCSE students.  This is typically less than you would pay for tuition, although the two are not totally comparable even with the optional mini-tutorial sessions. There is a free trial period (7 days) and an option to add more learners with a 10% family discount.
Students do require access to a digital device, but the program can be accessed from a phone or on a school (or personal) computer.
Conclusion
Since the first review, Tassomai has undergone a series of enhancements, without detracting from the original intention to get students engaging with a series of questions on a regular (daily) basis to improve their knowledge and increase their confidence.  What has been added is a lot more of the underlying rationale (such as the links to metacognitive behaviour) and explanations as to why Tassomai works.
The variety of ways of visualising progress will appeal to different audiences and strengthen the working relationships between parents and teachers (it's much easier to visualise and describe progress through something like the tree) and students and teachers (the ability to drill down to an individual question really helps to target support, and teachers can spend their time on providing this rather than on marking the questions).  Meanwhile, the information for parents should also help to give reassurance that students have (and are exercising) control over their own learning.
There is a lot of information, but by subdividing it into different sections and providing a variety of ways of accessing the content, the quantity doesn't feel overwhelming, and it provides the opportunity (particularly for teachers) to revisit information or guidance as and when they might require it.