Helen Harden to become Chair Elect 2021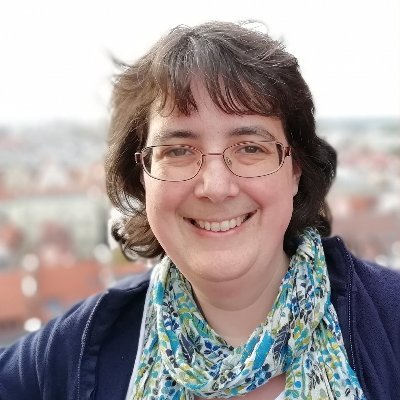 We are delighted to report that Helen Harden has appointed to the position of ASE Chair-Elect 2021-2022. Helen, who many of you may know from her active involvement in the ASE's 11-19 committee
and the broader science education community, is the chemistry curriculum specialist for the University of York Science Education Group's BEST project. She combines this role with UK and international curriculum consultancy work and the authoring of science resources for schools. She is a former science teacher and regularly runs intervention groups at a local secondary school. Helen has been a member of ASE for almost 25 years and has recently completed her term as chair of 11 to 19 committee. Helen is passionate about conveying the importance of subject associations and the huge professional and personal benefits that being actively involved with ASE can bring.
Her two nomination supporters were very positive about what Helen is able to offer the ASE Membership as the following comments make clear:
Supporter Comments
Marc Neesam:
"Helen's contribution and commitment to the ASE has been immense during the whole time I have known her. She is a dedicated educator who always considers what our members really need, and she is a specialist in her field. I have no doubt that as Chair Helen would work just as she has as Chair of the 11-19 committee to promote and represent the ASE, and all its members, in the best possible way."
Dr Andrew Chandler-Grevatt:
"Helen is professional and committed chair for 11-19 committee and I have complete confidence in her ability to represent the ASE as Chair of the Association."
About the ASE's Chair Trio
People who give up their time voluntarily to support the ASE by agreeing to be nominated as Chair of the Association are taking on a three-year commitment. They work as part of a team of three (the 'Chair Trio') with an annual change in role, to ensure the committees and the members are supported by staff and trustees in fulfilling the aims of the organisation. They are also asked to represent the ASE regionally, nationally and internationally.
From August 1st 2021:
Chair Elect – Jane Turner
Chair – Simon Quinnell
Past Chair – Janice Griffiths
Find out more about the role of ASE's Chair.
If you have any comments about the election process or you wish to be considered either on one of our committees or as Chair, please email: elections@ase.org.uk