How live lessons can be a part of an effective distance learning solution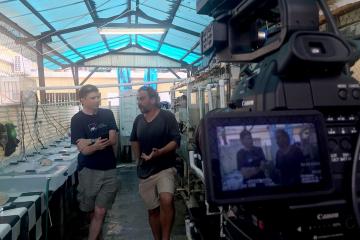 In this first of a series of features about alternative digital learning platforms, Jamie Buchanan-Dunlop of green tick-accredited Encounter Edu, looks at the potential benefits of live lessons to distance learning...
I had a colleague that would always be found in the teacher's staff room with his hand wrist deep into the biscuit jar mid lesson. When asked, "aren't you supposed to be teaching?", he would always chime, "I am practising distance teaching and learning." I am not sure he really got what distance-learning was. However, in a time where teachers and students are separated by a government lockdown let's hope that all that practise has helped.
In the past few months several phrases have been thrown about in the education sphere such as distance-learning, virtual-learning and live lessons. Distance learning and virtual learning are one and the same and describe the delivery of curriculum content via online platforms. Often these try to replicate the classroom experience and many teachers may be using some of these tools and platforms at the moment to support children who are home-schooling.
Live lessons in the classic sense are somewhat different. The user case for these both before and during the Covid-10 outbreak has been curriculum enrichment, providing classes with access to people, places and experiences that are not possible in the course of normal classroom teaching. This may be a virtual field trip to a zoo or Arctic research station, or a guest speaker who is an expert in a certain topic. Student audiences enjoy these interactive encounters, offering additional insight and skills in a real-world context.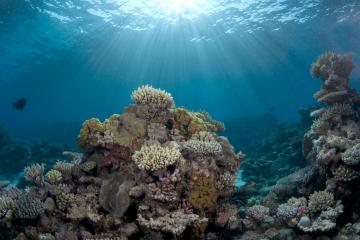 There are several sources of live lessons available to teachers that are both high-quality and free to access - many people who hear the phrase live lessons may think Skype in the classroom, BBC Live lessons, or our own Encounter Edu Live Lessons. These live lessons fall into two main groups, one-to-one calls, where a class uses a video conferencing tool to connect direct to the speaker, and broadcast lessons, where multiple classes can watch at the same time and interact via live chat.
It is important to remember that live lessons are not just a tutorial giving one-to-one instruction on a specific scientific concept - there are plenty of excellent online videos which fulfil this function. Live lessons are a way for students to engage with wider learning community and embrace more general science concepts, either by hosted interaction with on-site science experts in the field or by taking part in an actual event. The sense of scale is often important in this regard.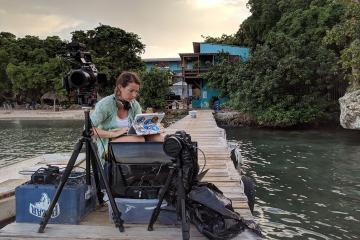 BBC live lessons, for instance, have brilliant production value and often have children in the studio giving students a sense of community during a time where they are more susceptible than ever to feeling isolated. At Encounter Edu, meanwhlie, all of our live lessons have a a live chat function where students can ask questions to experts and see their questions answered in real-time giving opportunity to build their confidence and interest in a subject independently.
With classes dispersed, broadcast lessons are currently more applicable and easier to get your class set up with. Typically, to get started with a live lesson you will need to share with your class the browser link (where the live lesson will take place), time and date of the live lesson, along with associated live lesson materials. Then, you're all set!
Four tips on using live lesson platforms...
Look for a provider with an easy-to-use platform and technology. You don't want to have to download any additional software.
Check that the speaker is qualified and that the content relates to your students' age and what they are studying.
Live lesson platforms that feature additional learning materials will help preparation and reflection and deepen learning.
Keep on practising. It takes a bit of time to get the most out of live lessons.
Pedagogy
Many teachers still confuse live lessons with instruction or transmission style of teaching. Yes, live lessons do involve a speaker giving some amount of instruction, but this is followed by opportunities for Q&As and to link the topic to other sources found online. Therefore, live lessons are the perfect vehicle to promote students to become independent learners who seek answers to their own questions. They also promote science in the real world and teachers can refer to these experiences in future learning.
Behaviour
Like a regular classroom, behaviour management of live lessons is important to create a safe space where students are focussed on the topic and feel confident to share their comments and questions. For some, the temptation to say something outrageous or just chat with their friends can be too much, and their comments will be deleted. For others, the distance will feel empowering and they will ask more questions than they ever would in class.
Safeguarding
While live lessons would traditionally be mediated by a teacher, during this time of home-schooling, there are a few considerations to take into account. Firstly, Does the user need to register to view the live lesson? For Encounter Edu, this is not the case, but it may be for other platforms and parents/carers should do this, not the student. Also, does the user need to register to post questions or comments during the live lesson? For Encounter Edu, we have three ways that questions or comments can be added - via a teacher's profile, via YouTube comments or through a live chat help service is also available on Encounter Edu and parents/carers can use this as an alternative.
Encounter Edu conducted its first live lesson as a video chat with an explorer in Antarctica in 2008. Since then, the organisation has been offering classes access to remote and important field research and the ability to interact directly with leading scientists. Whlie the current coronavirus situation has curtailed some of the expeditions set to be covered by Encounter Edu, the teams still committed to coming together online to create virtual experiences over the coming months.