The impact of COVID-19 on examinations and assessment: Your questions answered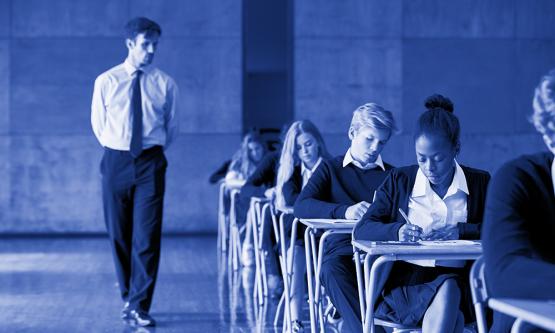 With the sudden changes brought on by the current COVID-19 pandemic and the need to call frontline teachers into action for grading national examinations, there has been a growing interest in assessment issues.
To help address concerns of our members and the wider science education community, we recently hosted a panel of assessment experts from numerous exam boards in an online webinar which we hope was useful in providing some clarity in this unprecendented situation.
We were joined by:
Andy Brunning - Chemistry & Geology Subject Advisor, OCR
Neil Wade - Consultant: science education and assessment, previously Head of Science and Assistant Head at Benjamin Britten High School, Lowestoft and Lead Subject Advisor (STEM), OCR.
Julian Clarke - Head of curriculum – science, AQA
Sue Pope - Head of Service: Science, Mathematics and Core Skills, SQA
Elaine Lennox - Education Manager for Chemistry and Double Award Science, CCEA, Northern Ireland
Unfortunately due to time constraints and the popularity of the session, we were unable to address every question we received during the webinar. However, we collated the unanswered questions and our panel kindly agreed to collaborate to bring you a comprehensive document answering any questions that were not addressed live during the webinar.
If you were unable to view the webinar live and would like to know what was discussed, the recording is now available in our COVID-19 webinar hub to watch on demand.
For further support on issues of assessment during this pandemic, we have a follow-up free webinar on Wednesday 20th May at 4pm, when host Andrea Mapplebeck will be joined by Professor Christine Harrison of King's College London and Dr Andy Chandler-Grevatt of University of Brighton. The aims of the panel debate - which will have a focus on audience interaction - is to support professional dialogue about assessment, and help teachers articulate and strengthen how and why they assess learning and then use that evidence to make decisions for both formative and summative purposes.