Introducing the new ASE President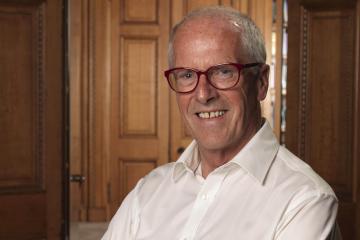 We are delighted to welcome prestigious science educationalist, Professor Sir John Holman as the new ASE president this January. As a long serving member of the Association, John lends a unique blend of educational expertise to the ASE presidency and we look forward to working with him throughout 2019.
In a statement this week, John comments, "I'm honoured to become ASE President. Science teaching has been my career since before I joined ASE in 1972 and I've done it, at school and university, for over 50 years. It's been a privilege to teach the subject I love and it's a greater privilege still to become President of the Association that brings together so many liked minded people across all aspects of science and across schools of all types."
John Holman is Emeritus Professor in the Chemistry Department, University of York, UK, and senior adviser in Education at the Gatsby Foundation and the Wellcome Trust. He is author of the Gatsby Foundation's Good Career Guidance report and Immediate Past- President of the Royal Society of Chemistry.
He has also authored a number of articles published in ASE journals which can be downloaded below.
We hope that many members will join us for John's inaugural presidential address at the ASE Annual Conference 2019 at the University of Birmingham on Thursday 10th January from 1-2pm. The title of the address is 'Why science teachers matter – their role in underpinning an innovative economy and improving social equity.'