Looking ahead to the next stage of the Science Teacher SOS project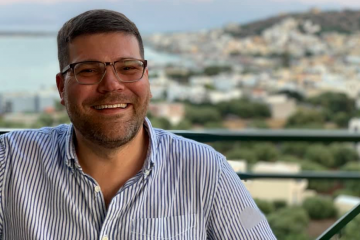 Keeping the best teachers inside education is one of the key challenges the entire sector faces, and here at the Association For Science Education we are determined to do our part to make this happen. One of our responses to the challenge has been the Science Teacher SOS campaign, which is about to enter its second stage.
The ASE lead on the project is Dr Andy Chandler-Grevatt, senior lecturer in Education at Brighton University and ASE member, who took some time out to explain why the programme is so important and what we at the ASE hope to achieve for the science education community.
"Science education is a right for all children, and we need good quality science teachers with lots of experience to be able to give them the education they deserve," explained Andy. "We don't want to be losing science teachers after a short period of time, which is unfortunately often happening now, so we need to find ways – both short term and long term – to improve the retention of science teachers."
The SOS project is one of the short-term measures the ASE is supporting in order to do just that. Launched as a guidance document in 2018, the initial Science Teacher SOS self-service document was written specifically for science teacher who were thinking of leaving the profession, particularly for those who might feel they had no-one to talk to about their dilemma.  
Following the success of the initial document, which has been downloaded more than 3,000 times and supported by the teaching unions and professional associations such as the Institute of Physics, Andy is delighted to be able to kick off the second stage of the project, for which interested schools can still apply to be part of – and is grateful for the support of the Gatsby Charitable Foundation in rolling it out.
"We've now got to the point where we've got some funding to pilot an end-use and effectiveness study of the SOS document principles in schools," adds Andy. "The whole thing is going to be anonymous, the report will be written in a way that no schools are identified, and it will give us really useful insights into how we can best help schools retain their science teachers.
"In addition to getting two free memberships to the ASE, the schools involved will get a full report on their individual retention challenges and anonymised feedback from their staff which should help give them a better form of understanding of their retention issues. They'll also be able to acquire a number of strategies which we will develop across schools to help keep science teachers in science teaching."
If you would like further information about taking part, please email Andy Chandler-Grevatt ajgrevatt@gmail.com