Members' Update: The 2018 Chair-Elect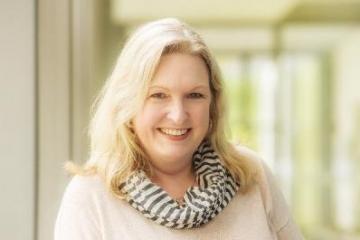 Credit: Professor Janice Griffiths leads the Mathematics and Science Learning  Centre at the University of Southampton
Following the call for nominations for Chair of the Association, we are pleased to announce that Professor Janice Griffiths has been selected for the role!
About Janice
Professor Janice Griffiths leads the Mathematics and Science Learning  Centre at the University of Southampton. She has been an active member of ASE since 2000 and has served on local and national committees and boards. She is passionate about developing regional activity to support members in their locality and promoting ASE membership to science educators in schools and colleges. Read more.
About the ASE's Chair Trio
Elected candidates remain part of the chair trio for three consecutive years. The roles are assumed from the 1st August each year.
Chris Colclough is our Immediate past chair for 2016-17
Linda Needham current Chair 2017-18 
Mary Whitehouse is our Chair-Elect for 2018-19 and will assume the role of Chair on the 1 August
Find out more about the role of ASE's Chair.
If you have any comments please email: elections@ase.org.uk