New batch of Primary Remote Learning Resources coming to the ASE Coronavirus hub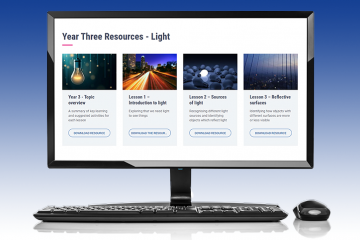 Since launching our Coronavirus hub six weeks ago, one of the consistently popular sections has been our selection of Primary Remote Learning Resources, extensive series of home-learning plans - available to both teachers and home educators free of charge - to help deliver education remotely during the current situation.
We've been delighted by the positive feedback that we have had over the resources - and that the page has been visited more than 15,000 times in the past three weeks. So delighted, in fact, that we've done some arm twisting and got Lucy Wood and her fellow ASE Primary community colleagues to commit to producing another full series!
Going live in time for the second part of the "summer" term – whether schools have re-opened or not – will be a new set of lesson plans based on:
Year 1 - Plants
Year 2 - Plants
Year 3 - Forces and Magnets
Year 4 - States of Matter
Year 5 - Properties and changes of materials
Year 6 - Light and colour
The publication date will 29 May at the latest, and the plans will follow the same structure as the existing resources, so please consider using these free assets as part of any ongoing remote-learning programme.
If you have any questions, please email us via info@ase.org.uk