NFU roundtable - Closing STEM skills gap with agriculture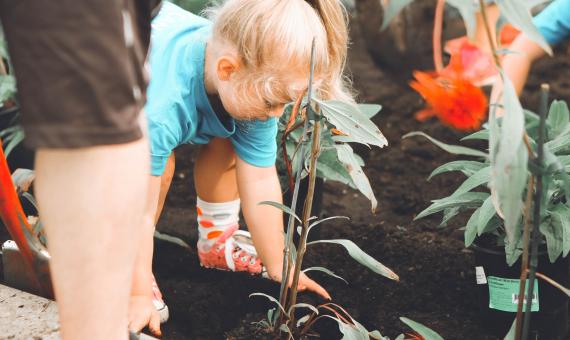 ASE's Chief Executive, Hannah Russell joined a roundtable chaired by the National Farmers' Union on 8th June alongside other organisations and businesses who work within farming and education to discuss how to fill the skills gap in science, technology, engineering, and maths (STEM) using agriculture.
The roundtable, which included representatives from Rothamsted Research and the University of Warwick, followed the publication of a new report by the NFU, which highlighted the effectiveness of using agriculture as a tool to teach STEM topics. It was an opportunity to investigate the barriers, such as a lack of exciting STEM-related experiences at a young age, which prevent young people from pursuing STEM careers in the future.
"We're delighted to work with the NFU on education activities, it's really clear why those activities are so impactful."
- Hannah Russell on the value of woring collaboratively with the group.
Hannah went on to say, "One of the main barriers we all have to think about is equity. Although many people have had the opportunity to spend more time outdoors over the past year, this hasn't been true for everyone. Natural England's 'People and Nature Survey' of children found that 73% of children from low-income households had spent less time outdoors during the pandemic. This disparity has also been reflected in ASE's own survey of practical science during the first lockdown.
"Agriculture has a really important part to play in outdoor learning and making sure everyone gets equal opportunities to access and benefit from it is so important."
The group concluded that teaching STEM subjects through real-life and relevant scenarios can help ignite children's passion for STEM subjects, including through agriculture. Read more about the NFU's Inspiring STEM learning through agriculture.