Primary Science Survival Guide - New Edition Now Available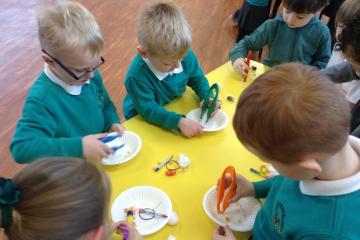 To kick off the start of the new term, we've published a new edition of the ASE Primary Science Leader's Survival Guide exclusively for ASE members.
In this edition we tackle some key topics for every Science Leader's survival! 
New guides include:
How to run a CPD or staff inset session by David Church, Torridon Junior School
Mentoring Associate Teachers and Newly Qualified Teachers by David Allen
Running an action research science network by Joe Wilson, Eastbury Primary School
How to develop effective cross curricular links by Lois Kelly
How to develop a STEM curriculum by Nicola Waller
How to use topical science contexts by Paul Tyler
How to develop global links by Helen Topliss, Lostock Hall Primary School
How pupils can guide their own learning and how to use pupil voice by Lucy Wood
We're adding new guides to each new edition.
If you've got an idea for a guide or want to let us know what you think, tweet us @TheASE