Read the official ASE response to Ofqual's 2021 assessment consultation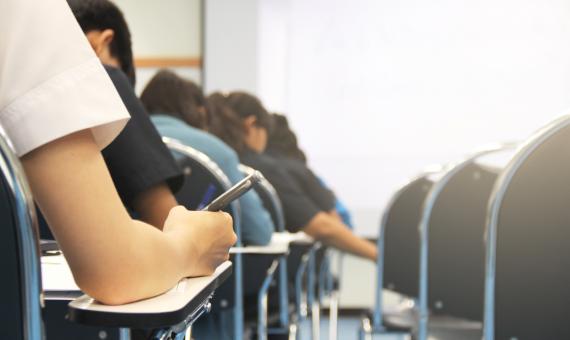 Of all the challenges the education community has dealt with during the Covid-19 pandemic, the question of assessment last summer has certainly been one of the most high-profile. When Ofqual launched a consultation around how to avoid a repetition of the same issues this summer, we at the Association for Science Education were naturally urged to respond on behalf of our membership. Following our discussions with our standing committees, in particular our 11-19 committee, our Director of Curriculum Innovation - Marianne Cutler - led our official consultation response and drafted the letter reproduced below...
Given the negative experience of awarding grades for the summer 2020 examinations, science teachers and science subject leaders are very reluctant to award grades this time around. These grades would not be meaningful in allowing comparisons between centres.
It should be the responsibility of the exam boards to award grades from the marks presented by centres (from the provided exam papers, their own exam style papers and other assessment items including scripts and student responses) together with a rank ordering of students. The grades awarded by exam boards would be determined using existing standardisation procedures, including those employed for courses with non-exam assessment, with the aims of making valid decisions on grades based on performance and establishing parity between centres. Appropriate guidance and support should be provided to schools by the exam boards, which also establishes the process which can be validated externally.
Our science teachers and science subject leaders go further in requesting that the provided exam papers are marked externally, as in normal years, to ensure the marks are externally moderated and to free them to focus on supporting their students' learning during this time when learning has been disrupted for many students.
Whilst we fully appreciate that the grades awarded for the summer 2021 must reflect the standard at which a student is performing, and cannot take account of what a student could potentially have achieved had the pandemic not happened, we are very concerned that some students, especially disadvantaged students, will have been particularly affected negatively, potentially losing significant time and momentum in their ability to make progress and attain the grades they need to progress with their chosen study or career path. It is difficult to see how the consultation proposals are able to support such students, but it will be critical to ensure such support is clearly communicated alongside the announcement of grades. Whilst we appreciate that not all of this will sit with Ofqual, co-ordination of communication with government on this matter will be crucial to make sure appropriate messaging is in place.
On the practical endorsement for A level sciences:
Given poor access to practical  science resources (due to kit having to be quarantined, reduced time in school, and reduced provision of technical support) we reluctantly propose that for this cohort of students there should be no practical endorsement requirement for students to successfully complete their science courses. This applies to the current examination year groups only. However, we are concerned that the same restrictions on practical science apply to students in other year groups, so a review of this decision for further year groups needs to be undertaken urgently. 
Schools and students will need to be made aware that practical science will continue to be assessed via written questions in tests and examinations provided to support teacher assessments. There is no intention to reduce the proportion of practical science that will be assessed in any of the assessment objectives at either GCSE or A level.
We also expect that Ofqual will review their guidance to schools on accepted alternatives to hands on practical work (demonstration, videos and simulations can be used as alternatives) in the light of further research evidence (PASS project). There is evidence that the use of video clips and simulations has a reduced impact on learning compared to teacher demonstrations.
This summary and full response to the online consultation was developed through discussions with ASE's standing committees, in particular our 11-19 committee.
Marianne Cutler, ASE Director Curriculum Innovation said:
"Whilst we appreciate the urgency in which the DfE and Ofqual need to make and communicate decisions on how grades will be awarded this summer, the experience of 2020 and 2021 strongly suggests that a review of our examination system at GCSE level is required for the longer term. This review should consider the purpose of these examinations, draw comparisons with practices in other high performing countries and consider the potential for moderated teacher assessment which is supported by professional learning and development."