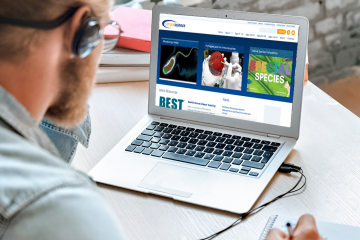 A bee, did you know, has five eyes… and just imagine - if the Sun were the size of a beach ball, then Jupiter would be the size of a golf ball and the Earth would be as small as a pea…
Our sister site's, schoolscience.co.uk, long-term commitment is not only to inspire but to create an inspirational resource for both teachers and students – and they are about to launch an exciting, new monthly newsletter – please sign up and share with colleagues!
It will include brief details of free, ASE approved lesson plans, great competitions for your students and all manner of relevant, fabulous resources from the experts to the experts.
Aimed at all primary and secondary school science teachers, their students and science technicians, this central point of reference, brought to you by the ASE, helps the teachers and technicians with three main aspects of their work: what to teach, rersources to teach with and how to obtain them, whilst ensuring that their students have access to explanatory material to assist with their learning. It also offers a unique opportunity for specialist organisations to raise their profile and to educate the more influential members of their niche audience.
The website is regularly updated, new content is always being added, so keep abreast of new developments and sign up here! https://www.ase.org.uk/schoolscience/newsletter