Take to twitter for a chance to win #ASEConf2020 passes for your entire school science team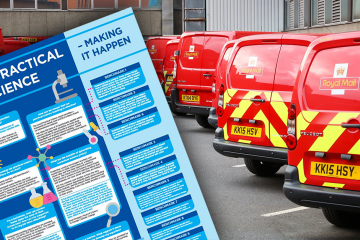 The Good Practical Science posters we're sending out to every secondary school in England should start arriving today, and to celebrate we're giving one lucky science team conference the chance to join us at the upcoming ASE conference in Reading from January 8.
Among the more than 400 sessions, workshops and lectures at conference, there will be a number of sessions focusing Good Practical Science report and its recommendations, including:
A keynote from the report's author, Association For Science Education president Sir John Holman.
Two sessions about our work on Benchmark One – the importance of having a written practical science policy.
A talk from University of York about extended project work in the post-16 curriculum
A talk from CLEAPSS about their work to support better health and safety in Initial Teacher Training.
To be in with a chance of winning conference passes (worth £545 each!) for your entire science team, all we're asking you to do is tweet us a picture of the poster in-situ in your school's science area – using the hashtag #Goodpracsci
On another note, to keep up with popular demand, we're now ready to push out the distribution of the posters beyond our initial list of schools in England:
Our extensive network of field officers will be distributing them at ASE events in Scotland, Wales and Northern Ireland over the next few months - find one near you here. 
Posters will be available at the ASE Hub during conference from Thursday morning (non-England -based teachers only).
We will also be making the poster available as a free pdf download, link to be shared on social media next week.