Taking on STEM Challenges in Farming
Investigating straw as a biofuel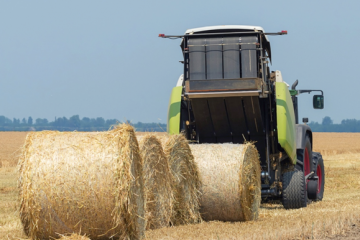 Farmvention (when farming meets invention) is a national STEM competition run by the NFU aimed at primary school children.
There are four exciting problem-based challenges that can be entered by individual children or in KS1, KS2 or KS3 teams. Designed to make children think about the day to day issues faced by farmers and growers in England and Wales, each challenge is supported by curriculum linked resources in one of four inspiration hubs created in partnership with the Association for Science Education (ASE).
KS1 Challenges: 
What is the best material to make a poly tunnel?
How much water does my plant need?
Where is the best location for a solar panel?
Does appearance of food affect taste?
KS2 Challenges:
What is the best shape for a drone?
How do nutrients affect plant growth?
Does the number or size of blades on a wind turbine affect how much electricity it produces?
How can we make sure the food we eat keeps both us and the environment healthy?
KS3 Challenges:
What is the best colour of light for growing plants?
How can we turn sand into healthy soil?
Investigating straw as a biofuel?
How can we grow plants in difficult conditions?
The National Farmers Union has worked in partnership with Association for Science Education to co-author these resources for primary and lower secodary age pupils. The resources have been developed to support and complement the Farmvention (when farming meets invention) national STEM competition. The resources also support aspects of the English National Curriculum for science, design and technology, English and literacy.