Taking time out to consider mental health awareness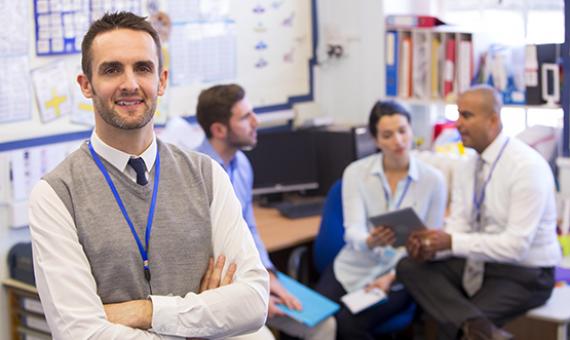 Dr Andy Chandler-Grevatt is a senior lecturer in science education at the University of Brighton and leads the ASE's Science Teacher SOS project, which focuses on educator well-being and retention 
We don't necessarily expect an honest answer of ourselves or other people when asked how we are. "I'm fine, thanks," ,"You know, struggling on," " Bit of a headache, but all good..."
Striving for positive mental health is something we actively have to do. It doesn't happen by default. It is important to regularly check in with ourselves and others and consider truthfully how we are mentally.  At the moment, science teachers have been through a lot of change at home and at work. Change can be stressful, it takes up more brain space and can cause us anxiety.
It's Mental Health Awareness Week and the message is to connect with nature. There are small things you can do each day to support your mental health, even in the busiest school day.
The walk from the bus or car to the school. Instead of filling your head with what next, think about now. Look for nature and appreciate it. The birds singing, the trees budding, flowers blooming. At a lunch break, take ten minutes to sit under a tree, on a bench near a pond or even just look out of the window at a view and watch nature doing its thing. Be still. Listen. Observe. Just be.
There is still stigma about mental health issues, mostly through lack of understanding. If you are someone who has not experienced mental health problems personally, take time to learn about some of the common experiences through websites or listen to someone who experience of them who is willing to share.
If you are things are tough, or you know a colleague who might need some support, the ASE Science Teacher SOS has some useful guiding questions, signposts and activities to help manage your work and life. We would recommend 'How are you?' page 6 and Exercise B: Your work-life balance. The best thing you can do is talk to someone about how you feel.
The more we take time take positive action to maintain good mental health, check in on others, and ask for help when we need it, the healthier we will be.
Andy and the Science Teacher SOS project team will be hosting a webinar on Tuesday, June 22 at 5pm looking at the outcomes of the project so far... you can sign up to take part in the webinar here