Vital new report highlights significant concerns in technicians profession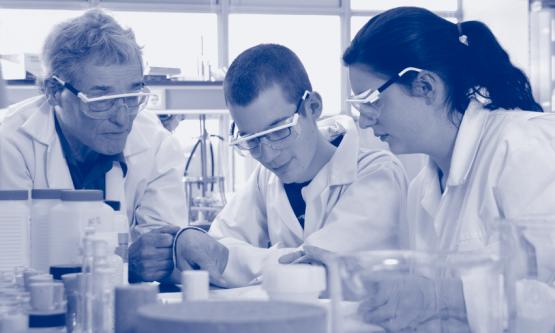 The ASE welcomes this report and the findings generated from it, some of which we highlight below as areas where we would like to stress when advocating the importance of science technicians to others.
This survey highlights the steady decline of science technician numbers, hours and status in schools that has already been stated in results of various surveys of technicians since 2001. We believe these have had a detrimental effect upon the technician's profession and to the science education opportunities of students across the country by limiting their exposure to effective and innovative practical work.
One of the main findings of this survey is that 2011/12 the number of technicians (FTE) has fallen by 16 percent and that the number of individuals has fallen from 2.45 to 2.02. Although it is a varied picture – while 40% of schools have less than one FTE technician there are still 11% of school with 3 FTE technicians.
The survey did find though that schools with a more deprived student intake generally had fewer technicians than those in more affluent areas, it may be that some schools have other spending priorities but as a consequence of this the more deprived student are likely to be getting a poorer practical experience.  This would be something that would be interesting to explore more fully.
Salary stagnation
Another area that concerns me and my colleagues on the ASE Technicians Committee is that the average pay of technicians has not increased since 2011/12 - remaining at £17000 FTE. This of course is well below the national average, particularly for a skilled role and may be why we see technicians leaving the profession for other positions.
The pay of technicians has always been an issue but the disparity between technicians and teachers has never been greater. Without a review of technicians' pay and conditions it is unlikely that the younger technicians will remain in the profession unless they are a secondary earner in their households, leaving us with a severe issue with retaining technicians and recruiting them in the first place. 
Age concerns?
The age range of technician has changed little since the ASE/Royal Society survey in 2001: technicians still seem to be aged 45 and over and are predominantly female, it is also noticeable that there has been an increase in the number of technicians working who are 60+ (which may be pensions related). More encouragingly, it appears that younger technicians, who are admittedly a small cohort, are roughly equal in gender split. This then disappears by the age of 35 when the gender split is 70%+ female showing how many younger male technicians leave as there is a lack of career progression and pay.
This issue with many schools having just one 1 FTE technician also leads to a training gap – in that there is often no overlap with an experienced technician training a new to the role technician. This has led in some circumstances to health and safety issues and a recognised drop in practical work in these schools.
The ASE along with our partners have been developing support for these technicians through CPD, social media forums and professional recognition such as RSciTech, but a formal technicians qualification that develops and demonstrates technicians expertise is something we would like to work towards.
Contract disparities
Other areas which the survey highlights include the reduction of technicians who work all year round rather the term time only. This reduction compounds the pay and professionalism issues mentioned above and we can see while that 44% of technicians who have been in the role for more than 20 years are full-time all year-round, only 17% of those new to the profession (>five years) are employed on the same basis. This highlights how technicians' contracts have changed over the years to save money but have also impacted the ability of technician to their full role.
It is alarming that there continues to be a downwards trajectory in the issues concerning science technicians in schools across England, the ASE and it technicians committee are hopeful that with this evidence we can halt this decline and work with our members and the wider science education community to solve some of these issues.