The wait is over... the ASE Book of the Year Award 2021 winner is here!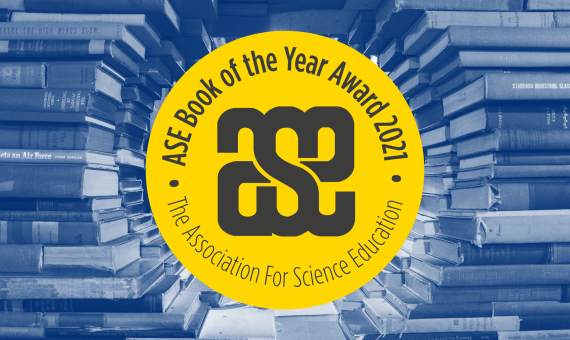 The ASE Book of the year Award has gone from strength-to-strength - and this year proved no different, with four exceptional shortlisted entries for our esteemed judges to choose from. After a tough deliberation process, Alex Woolf's brilliant and resourceful book Train Your Brain: Think like a Scientist scooped the ASE Book of the Year Award 2021. The judges shared ''The book gives children what they need to know about the process of science in a captivating way that uses easy-to-follow instructions for experiments to do at home. The author uses an eclectic mix of stories that illustrate the methods of science, using pertinent figures from Marie Curie to Debra Fischer – the US astronomer and less well-known scientists like Garret Morgan - who invented breathing apparatus for firefighters.''
Prehistoric Pets by Dr Dean Lomax cinched 2nd place for his larger-than-life pop-up book with facts on prehistoric creatures, creating a link between long extinct species and fossils.
As well as exploring the books by Alex Woolf and Dr Dean Lomax, you can simmer through our highly commended shortlisted entrees below - get a feel for the books, read trailblazing reviews and buy your desired copy from our in-house publisher Millgate.