We're opening up the 2020 Great Bug Hunt to all primary pupils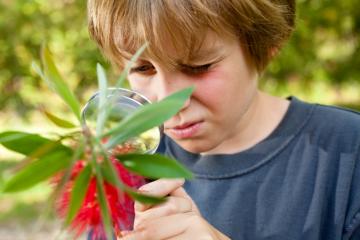 The Coronavirus may have stopped biology lessons in schools, but it hasn't stopped the wildlife in people's gardens and outdoor spaces, so we at the Association For Science Education have decided to open up our annual Great Bug Hunt competition to all primary school children and their parents.
Run every year since 205 by the ASE in partnership with the Royal Entomological Society, the ever popular Great Bug Hunt competition was created to take science learning out of the Primary classroom and brings it to life in the outdoors. Clearly, because of the restrictions we are now living under, it might mean bug hunters need to get a bit creative - but creativity is what the Great Bug Hunt is all about.  
Our challenge is pretty simple - get your primary-age children to a safe outside space, equip them with magnifying glasses and notepads, and point them at the nearest hedges, flower beds, trees, long grass, logs, stones, rocks (well, you get the picture)... and let them explore and report back what they find. Please be sure, however, to follow government advice and do not leave your property. To do this, stay 2 metres away from people not in your household and do not put yourself or others at risk. 
"The competition was really wide and gave us lots of scope to do loads of interesting studies. We managed to include some minibeast Maths, music and lots of art. We'd like to focus on water minibeasts next" (Lynn Garbett, Year 5 teacher)
Your entries might a wall poster, a report, a video or even a podcast or poem! Our ambition is simply to empower primary teachers to enthuse their pupils about the potential of explore the natural world on their doorstep.   
The competition is divided up into three categories: years 1 and 2, 3 and 4 and 5 and 6. The school of the winning pupils in each category, selected by a panel of experts from both the ASE and Royal Entomological Society, will receive a bundle of insect exploration-related prizes, while the overall winner can select a day in the Autumn term when the team from the RES will join them for a hands-on "Insect Day", bringing along an assortment of insect life that we can guarantee won't be found underneath a log by the school pond.
To find out more details on how to enter, visit our sister website school science, while the @TheASE Twitter feed will feature updates and a selection of the best entries so far.