Winners of the 2021 edition of the Great Bug Hunt announced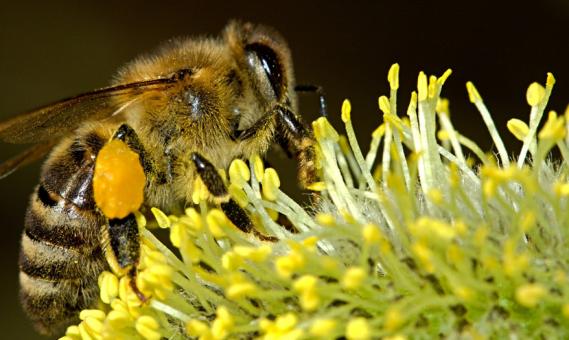 Run annually since 2015 by the ASE in partnership with the Royal Entomological Society, the ever popular Great Bug Hunt competition was created to help encourage teachers to take science learning out of the Primary classroom and bring it to life in the outdoors.
Every year, we challenge participants to get outside and explore the varied natural habitats on their own doorsteps, discovering and recording a veritable menagerie of fascinating insects and arachnids. We then ask them to research their finds and explain what they have learned about them, displaying their discoveries in workbooks, posters and factsheets using graphs, photos, pictures and poems.
The winners of this year's grand prize - an "insect day" visit to the school by a team of experts from the RES with some special six- (and more!) legged friends - goes to the Jackfield Infant School, Stoke on Trent, who also won the Year 1 and 2 category. The winners of the other groups, who all receive a book from the RES, as well as special certificates:
Reception - Hazelwood Integrated Primary School, Belfast
Year 3 & 4 – New Invention Junior School, Willenhall
Year 5 & 6 –  St Paul's Catholic Primary School, Billingham
"Well done to all who entered the Great Bug Hunt competition this year.  I really enjoyed judging the fabulous entries with Rebecca, and I was impressed how Jackfield incorporated insects into their DT week.  Insects and other invertebrates provide an excellent route into the natural world, to investigate the diversity of life, how animals are adapted to their environment and the important roles they play in ecosystems."
(Francisca Sconce, RES)
"The Great Bug Hunt competition is a brilliant way of bringing science to life for children and shows that you can go on a journey of discovery in your own backyard. Not only does the competition do a great job of capturing children's imaginations, it also fits in well with the science curriculum. Using the natural environment when teaching is an important part of science education and something the ASE strongly advocates through its Outdoor Science Working Group"
(Marianne Cutler, ASE Director of Curriculum Innovation).
Details about the ASE 2022 Great Bug Hunt will appear in the pages of future issues of Education in Science, as well as on the ASE (www.ase.org.uk) and National Insect Week (www.nationalinsectweek.co.uk) websites.