Exhibition at Annual Conference 2020
Why Exhibit with us?
The annuual ASE conference provides a platform to speak directly to science teachers, technicians, consultants and teaching resource suppliers, to showcase leading science education brands. As the largest science education conference in Europe, the conference provides the best opportunity to engage with anyone involved in the sector.
ASE Annual Conference 2020
University of Reading 8-11 January (Exhibition 9-11 January 2020)
ASE's flagship professional development (CPD) event provides a unique opportunity to speak directly to science teachers, primary science co-ordinators and subject specialists to showcase the leading education brands and resources. This prestigious annual event is the largest in Europe purely for science education. Last year we welcomed 2500 delegates and hosted over 400 lectures, workshops and lab sessions.
How much does is cost?
We offer very competitive prices starting from £159.00 per square metre for space only, or from £220.00 per square metre (excluding VAT) for a shell scheme. This means you could exhibit on a 2x1m space for three days for as little as £318.00 excl vat and includes 1 full access-all-areas delegate pass for 3 days. The exhibitor forms to order furniture, additional power supply and other services will be below under FILES. We also have our Exhibition Stand Prices and Availability uptodate for you. Stands highlighted in yellow are still yet to be sold!
Space prices and floorplans
What makes our conference unique?
2500 quality delegates from all areas of science education with over 4000 delegate days
Quality time with delegates for excellent science education engagement
Space sizes to suit your budget
Cafe located within the exhibition area
Sponsorship opportunities to maximise your company profile at the event
An opportunity to network with other science professionals and discuss the latest trends with science teachers
An opportunity to establish your brand and network
Free Exhibitor profile including your logo/conpany branding on the SCHED online timetabling tool
An opportunity to increase your reach with international delegates
The exhibition is free to enter, soyour customers can be invited along to meet you on your stand
For exhibition enquirys please contact Katherine Robertson at katherinerobertson@ase.org.uk or call 01707 283 015
Exhibition floor plan overview - Reading University Student Union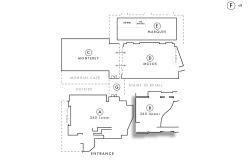 Exhibition floor plan A - FULL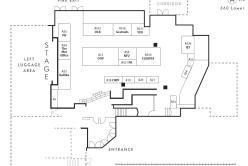 Exhibition floor plan B - blue hightlighted spaces are still available.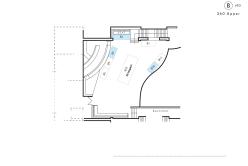 Exhibition floor plan C - blue hightlighted spaces are still available.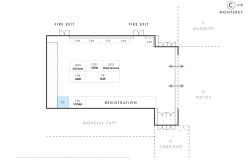 Exhibition floor plan D - FULL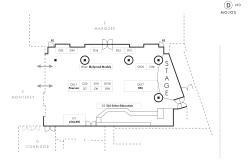 Exhibition floor plan E - blue hightlighted spaces are still available.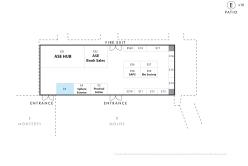 Exhibition floor plan G - blue hightlighted spaces are still available.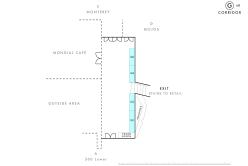 Application form, service forms and information documents
Click on the links(files) below to download the individual information sheets and application forms.
An information document is available below explaining the booking process etc.