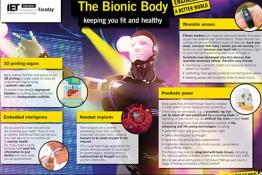 IET offers a range of free secondary curriculum support posters, related to various aspects of electricity and power.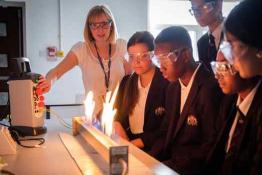 IOPSpark has been designed to give teachers, trainees and teacher trainers a one-stop-destination to access the best physics resources available.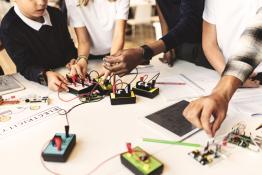 Authoritative guidance for teachers on practical physics from the Nuffield Curriculum Centre and the Institute of Physics.
Joanne Hills shares how her college tutor, Neil Rutledge, helped her with practical advice on integrating special educational needs children in sci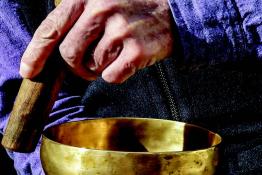 Could de Broglie's revolutionary idea that an electron in an atomic orbit can behave as a wave have been inspired by a Himalayan singing bowl?
The analysis of this household product provides an excellent everyday example of a neutralisation reaction and allows students the opportunity to c
Kate outlines  PSfA resources and ideas designed to raise engagement in science for pupils with special educational needs.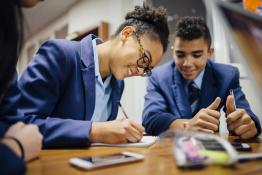 Teaching science in an English-medium school where your students have a different mother tongue brings various issues to light.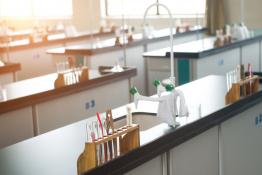 A teaching module to introduce students to a feature of the nature of science (analogies and models) through learning about a curriculum topic (ele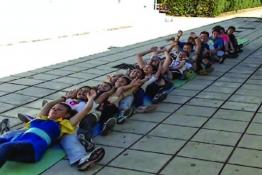 Forces, motion, electricity, atomic physics and wave effects can be illustrated using outdoor student activities.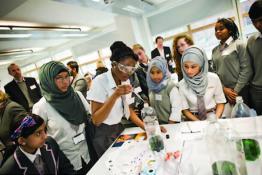 The Wellcome Trust is running a national engagement and education initiative inspired by the London 2012 Olympic and Paralympic Games.
Pages