Support equity, diversity and inclusion with our "Inclusion in Schools" project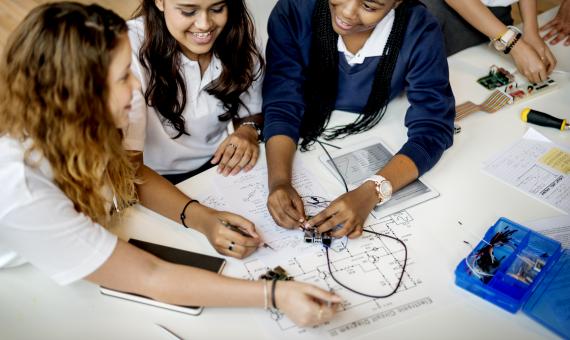 Many young people are denied the opportunity to study physics because of the prejudice and stereotypes that they experience because of who they are, or because of misconceptions they have about studying physics, which are shaped by the opinions of influential figures around them. Many girls are told that physics is more suited to boys, and young people are told that physics is not for the likes of them based on their ethnicity, their sexual orientation, their disability and their social background. We see these same trends replicate across other subjects, where students' choices are limited by stereotypes and a lack of diversity and inclusion across the whole curriculum.
As an organisation, we at the ASE want to ensure that young people can reach their potential and that their choices are not limited when it comes to studying science subjects.
Our partners at the Institute of Physics share these views, which is why they have subcontracted the ASE to work with secondary schools to increase the number of students from underserved groups pursuing physics after the age of 16 and makes schools more inclusive for all pupils. Over the next six months, our team of consultants will work with 100 schools across England to provide them with extended support tailored to their individual needs, resources and development opportunities.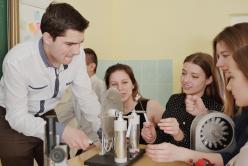 Why should you get involved?
To increase diversity and inclusion in physics and create a more welcoming space we need to look beyond the physics classroom and promote a whole-school approach to inclusion. This will help ensure that young peoples' choices are not limited by stereotypes and other barriers that affect subject choice. The lack of diversity in post-16 physics has been evident for quite some time, as researched by the Institute of Physics:
Their Limit Less 2020 report found that in England in 2020, only 2.6% of girls chose to pursue A Level physics, compared to 8.6% or boys choosing the subject.
The report also found that across all state schools in England in 2019, only 0.5% of physics A Level students were of Black Caribbean descent whereas young people of this ethnic group represented 1.4% of the 16-19 age demographic.
The IOP Raising Aspiration in Physics report also found that physics had the largest disadvantage gap, with high achievers from disadvantaged backgrounds (as measured by free school meals) much less likely to enter physics A-level and less likely to gain top grades than their contemporaries from more privileged backgrounds.
A team of consultants will be working with secondary schools in England to understand their priorities, develop bespoke action plans, support them by providing resources and recommend development opportunities with organisations both at a local and national level. The consultants work in partnership with organisations that specialise in equality, diversity and inclusion in education, careers guidance, and STEM and physics specific initiatives and CPD.
"The contacts, connections and conversations that this has led to have been great from our staff and students and have helped shaped our next steps in terms of improving inclusivity and diversity."
- Project pilot participant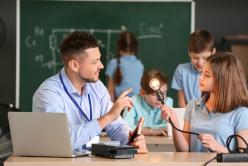 How it works
Once you have signed up, our team of consultants will conduct an audit of your school to understand your needs, how to address them and what interventions are going to be most impactful for your specific context. At the beginning of the project, you will be asked to support the consultant to conduct the audit by meeting with them to answer some questions about your school and provide some data. On top of this, the consultant will also learn more about the school by looking at information such as your Ofsted report, your policies and the school's website.
 
Based on this information, your dedicated consultant will work with you to develop and implement an action plan, providing support and resources, as well as identifying and recommending opportunities with organisations both locally and nationally. The programme of interventions will be bespoke to your school and design to fit within existing school priorities.
 
The duration of the project is 6 months, starting from September, but your bespoke plan will enable you to continue to implement the most beneficial aspects to your setting and your students far beyond the project.
What you gain from the project 
Fully funded programme, with opportunity to access additional funding for specific activities related to your action plan;
Dedicated support from your consultant and our wider Inclusion team;
Invitations to live online CPD from expert speakers;
Exclusive access to a library of webinars for ongoing staff support, bespoke resources, networking opportunities with other schools and inclusion partners;
ASE Institutional membership for one year, for the value of £250;
Opportunity to share good practice between schools with a common aim of creating an inclusive environment, where barriers are removed for all students. 
What we ask from you 
An operational contact and a member of SLT to liaise with the consultant and drive the work within the school;
For the operational and SLT contact to meet with the school's Consultant at least once a half term for about an hour to review your progress;
Ongoing commitment to your action plan.
Eligibility and the Stimulating Physics Network
To be eligible to apply for this project, your school must be state-funded and either be currently part of the Stimulating Physics Network or willing to join the network. This is delivered by STEM Learning on behalf of the Institute of Physics. The network's main objective is to provide a world leading education in physics to all young people. By improving teaching and reinvigorating physics in schools we aim to increase participation and attainment across the subject, particularly for girls and other under-represented groups. The network provides fully funded mentoring, coaching and CPD for all teachers of physics, regardless of their specialism or experience. This support aims to enhance subject knowledge and pedagogical understanding to enable greater impact in the classroom. For schools that would welcome support in physics, without the commitment to intensive support we can offer remote mentoring and guidance from a physics expert to enable schools to navigate the support available to them and choose a pathway that is right for them and their department.
The project is fully funded by the Department for Education, and participating schools will be able to access support, resources and training from a variety of providers, as well as the expert advice of the Inclusion in Schools Consultant, at no cost to them.
To find out more about the project, contact us at InclusioninSchools@ase.org.uk or complete our expression of interest form...
Files

Project offer Autumn half term.docx

FAQs V1.docx
Click links to download individual files or…