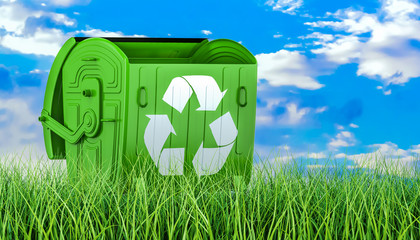 In this activity children get to think about effective reuse and recycling methods, taking into account the properties of materials.  
Description
80,000 green bins worth of rubbish 'recycled' by British homes has turned up unsorted in Indonesia.  The 500 tonnes of waste was falsely described as waste paper by exporters. Children will consider how some materials can change or decay over time and the factors that can affect it.
A Primary upd8 task designed for CCEA (Northern Ireland) in line with the Revised Curriculum requirements for the World Around Us and Thinking Skills & Personal Capabilities.
Learning Objective:
-    To learn about ways in which materials can be grouped 
Children will learn:
-    To think about the process of biological decay and how it can be managed/sped up/slowed down
-    To apply knowledge and understanding of properties of materials to reusing and recycling 
These resources were initially developed in partnership with the Centre for Science Education, Sheffield Hallam University.