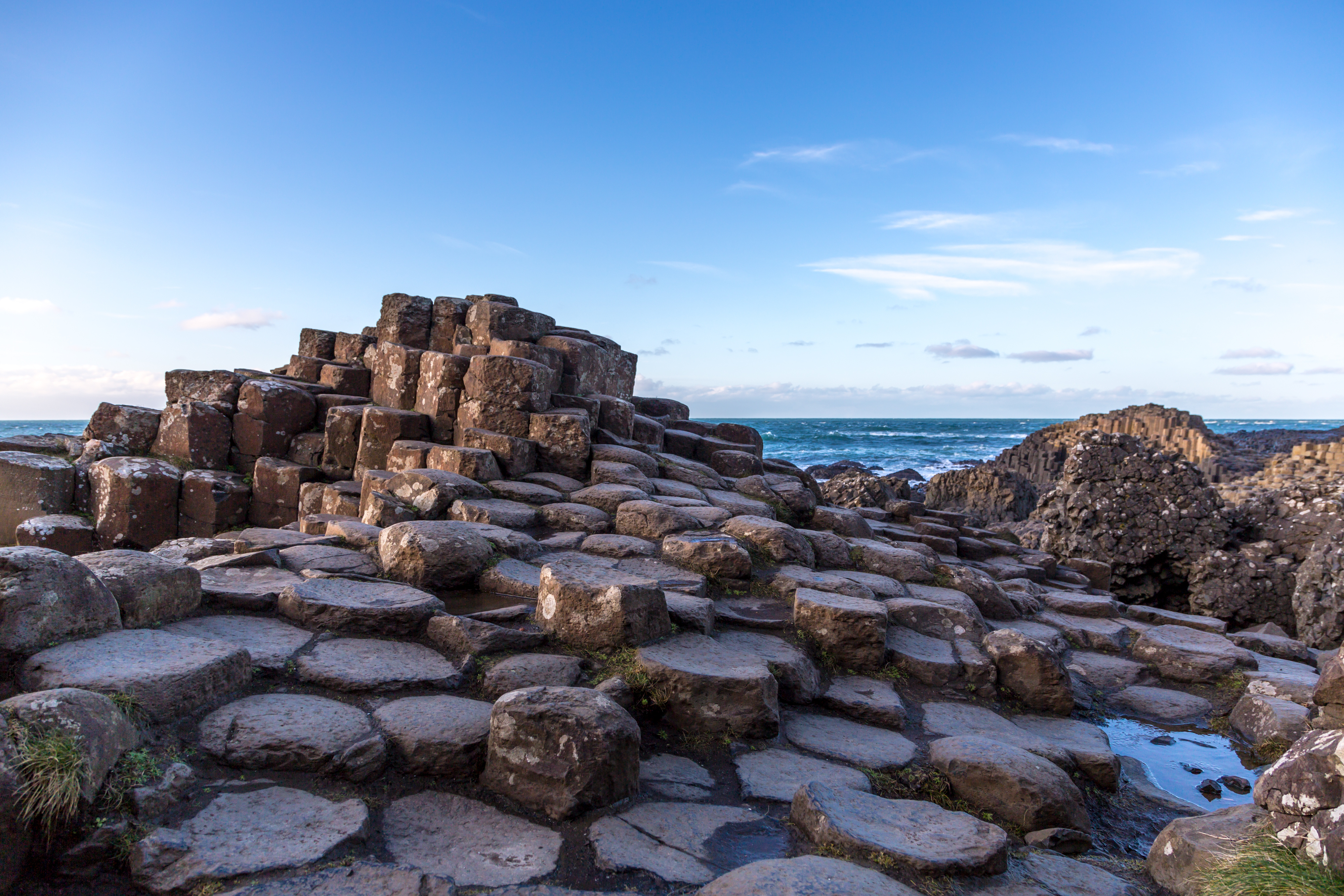 In this activity children consider rock types, find out how to generate electricity and research historic and current use of water and wind energy.
Description
The Giant's Causeway has attracted visitors to the Northern Irish coast for many years.  In 1883 it was made more accessible to the public with the construction of a tram designed by William Traill. 
Traill was born near Bushmills on the North Antrim coast in 1844.  He spent twelve years working for the Geological Survey of Ireland, producing many maps of the rocks and soil lying just below the surface of Ireland.   In the 1880s his new idea was to use electrical energy to move trams from Portrush to the Giant's Causeway, and to get the energy he needed from the flowing water of the local River Bush.  His tramway was one of the first in the world to be driven by electricity.  It was the first to get its electrical energy from moving water.
This activity is aimed at schools in Northern Ireland. Children will consider rock types and also find out how to generate electricity. They will research historic and current use of water and wind energy in Ireland.
Learning Objective:
- that rocks are naturally occurring and which types are located around Northern Ireland.
Children will learn:
- how moving a magnet near a wire generates electricity
- to consider ways to make a magnet or coil turn
- about the historical and current uses of water and wind  energy in Ireland
These resources were initially developed in partnership with the Centre for Science Education, Sheffield Hallam University.