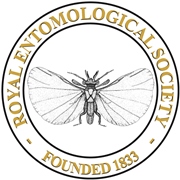 First prize of an "insect day" at the school goes to the Convent of Jesus and Mary Catholic Infant and Junior School in Willesden, London.
The winners of the other categories are as follows:
Year 3 & 4 – St Gregory's Catholic Primary School, Chorley
Year 5 & 6 – Templars Primary School, Coventry
They win a 'goody bag' from the RES, and all the children who entered will receive a certificate.
"We were delighted to take part in this amazing project, which not only encourages outdoor learning and awareness of bugs in the local habitats, but also enables the children to use their scientific skills across the curriculum. The children were excited to venture into the hidden world of minibeasts around the school grounds.
They were engaged in a range of activities which included data branching, sorting, data collecting, identifying and classifying.
They were also inspired by their findings to undertake projects about a variety of bugs such as ladybirds and aphids."
​Malgorzata Saiz, The Convent of Jesus and Mary  RC Infant School, Willesden
 
"I enjoyed leaning new facts. I know that insects have 3 body parts and 6 legs but arachnids have 2 body parts and 8 legs."
Jack
"I didn't even know we have so many bugs in our school garden!"
Nichole
"I know that bees are very important so we must not hurt them.  I was surprised to see that they like small blue flowers."
Axel