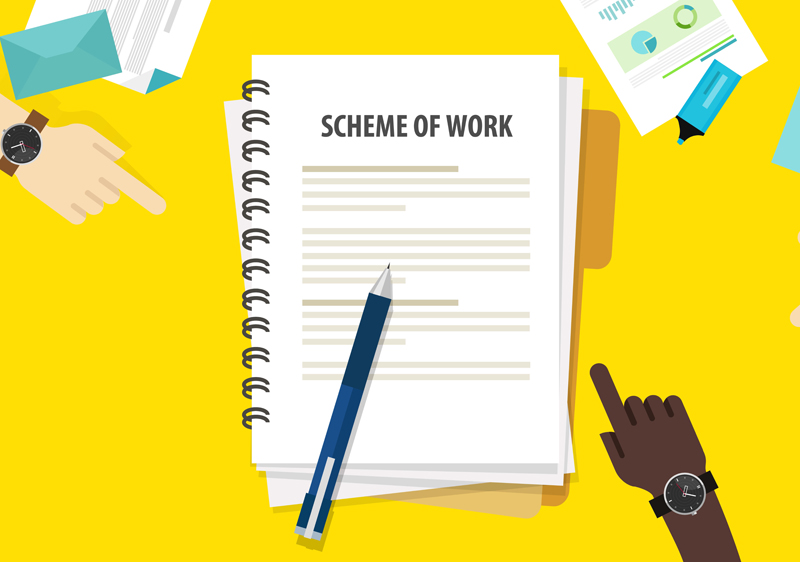 Points to consider and questions to discuss when thinking about a scheme of work.
Schemes of work
A school's scheme of work should be carefully designed to meet the needs of its children. Ofsted recommends considering the following aspects
Intent – what is the school's vision for its curriculum?
Implementation – what support will the staff require to deliver the curriculum to meet the intent?
Impact – how will the school evaluate the impact of the curriculum?
It is also worth bearing in mind that the national curriculum is the required content, not necessarily the full content. Schools should consider what they would like to provide in addition, in particular to develop children's science capital.
It is not the role of ASE to recommend schemes of work to schools and schools should always talk to other schools about what they are using and also request samples from publishers so that they can review before buying.
Points to consider
A scheme of work is only as good as the teachers using it
Many schemes of work have far too much content, so teachers need to be selective based on what best covers the national curriculum knowledge statements whilst maximising the opportunities for developing children's working scientifically skills through the full range of enquiry types
Some schemes of work do not stick to the national curriculum statements and stray into content from later year groups or key stages. Using the PLAN resources planning sheets  can help techers to identify what is necessary and what is not and select activities accordingly.
There are many schemes of work available and there are a number of things to consider when reviewing schemes of work
Does it cover the national curriculum content statements?
Does it explicitly show a good range of enquiry types?
Does it explicitly show the working scientifically skills that are covered in each lesson?
Is outdoor learning throughout the year embedded?
Do any assessment materials provided match the national curriculum statements? Watch out for schemes that have invented additional statements (particularly additional working scientifically and working at greater depth ones). This adds to teacher workload.
There are also a range of cross curricular/creative schemes. The thing to bear in mind with these is that the science can become very piecemeal and coverage of the national curriculum may not be good. There may also be long periods of time when science is not taught regularly as it does not fit with the topic. If science is taught in this way it is important that the school can show full coverage and good progression.
Finally, there are some schemes where the company provide a box of resources and training on delivering the lessons. These are very expensive but are appealing to some schools. Again, it is important to check progression and coverage, particularly if the whole of a Key Stage is doing the same topic.