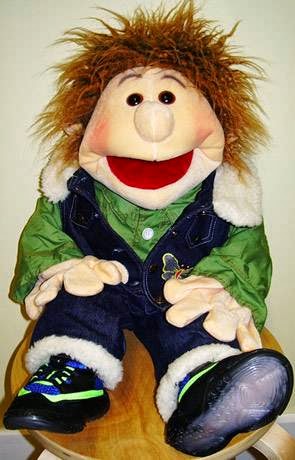 In these activities children help Ricky decide which materials will be good to keep him warm, dry and comfortable and what to eat and drink.
Description
Ricky has been invited to join a Fuchs Foundation expedition to the Antarctic with his teacher Lisa Wood. Ricky is the first puppet to go to Antarctica and Lisa is the first primary teacher to be chosen. 
The aim of these activities is for children to choose and test materials. 
Ricky needs to decide what to take to Antarctica in his backpack and he needs a suitable tent to protect him from the elements. They will form teams and be assigned an environment e.g. the Antarctic, by their teacher. They will investigate materials and make reasoned choices, depending on the properties, to build a shelter. They will decide which materials will be good to keep him warm, dry and comfortable and what he needs to eat and drink to keep him alive and well.
To find out more visit Fuchs Foundation expedition 
Learning Objective:
-    that items of clothing will keep us warm
-    that materials are suitable for making a particular object because of their properties and that some properties are more important than others when deciding what to use
Children will learn:
-    about conditions in the Antarctic
-    that over time we need water and a variety of foods, although occasional treats are all right
-    that different habitats support different animals
-    that different environments produce different conditions therefore the desired properties in a material will vary
-    that there are different materials for different tasks and that this depends upon the properties of the material used.
These resources were initially developed with help from Brenda Keogh and Stuart Naylor (Millgate House Education Ltd), Lisa Wood (Kaizen School, Newham) and Des Dunne (Borough of Newham).