Hannah Russell to step down as ASE CEO in Autumn 2022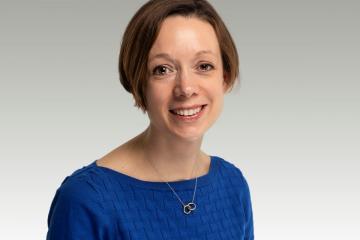 The Association for Science Education's Chief Executive, Hannah Russell has announced that after three years she will be leaving the organisation in Autumn 2022 to take on the role of Chief Executive at the British Science Association.
During her time at ASE, Hannah has led the organisation through the pandemic, working with the staff team to pivot our activities to meet the challenges faced by our community and continue to grow and extend our support.
Responding to the news, Hannah said: "I'm incredibly proud of what we have managed to deliver at the ASE over the past three years. Despite the significant pressure from the pandemic on charities and on all of us working in education, in many ways the Association has gone from strength to strength, with increased visibility and profile among our community and other key stakeholders and new areas of activity to support science educators working across the sector.
"I would like to thank the staff team, trustees and wider committee members for all your support. It has been an honour to serve as Chief Executive and to be able to give something back to ASE, particularly having been to so many Annual Conferences over my career! I will look back at my time here very fondly and will also look forward to continuing my relationships with the many brilliant people who collectively drive forward the work of the ASE.
"For the next few months it will of course remain business as usual and I will work closely with the trustees and staff team to make the transition to a new Chief Executive as smooth as possible."
An application pack will be available and downloadable from the ASE website in the next few days. The closing date for applications will be Thursday, 9 June and interviews will be held at ASE Headquarters in Hatfield on Thursday, 30 June.