Lynn Ladbrook to join Association for Science Education as new Chief Executive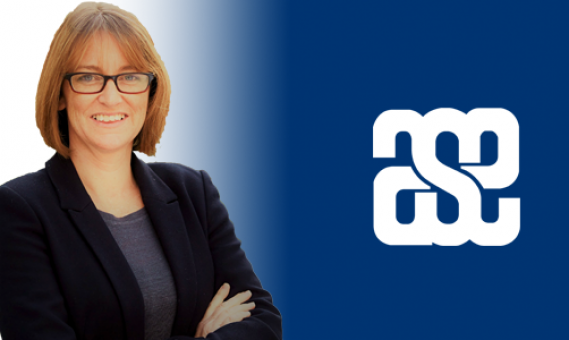 The Association for Science Education, one of the UK's leading subject associations, is delighted to announce the appointment of Lynn Ladbrook as its new Chief Executive. A highly experience charity leader, Lynn will join the ASE in October 2022 replacing outgoing CEO Hannah Russell.
Lynn joins the organisation from the Primary Care Respiratory Society, where as CEO she led the Society through the challenges of the COVID-19 pandemic, streamlined activities and worked with members and stakeholders to deliver on a wide ranging programme of educational and clinical resources, events, conferences and campaigns. 
Prior to joining the PCRS, Lynn has held a number of senior roles in organisations such as Breast Cancer UK, where she was chief executive for more than six years, the World Wildlife Fund and the National Trust. She is also a trustee of the charity, Music for All and formerly held board positions at the Campaign for the Preservation of Rural England (CPRE) and the Health and Environment Alliance (HEAL) based in Brussels.
Speaking ahead of her arrival, Lynn said: "I am thrilled to be joining the team at ASE and look forward to working closely with the Trustees, members and staff to build on the fantastic work that has been started on issues such as diversity and inclusion, teacher retention and wellbeing and the application of practical science in the classroom. 
"It's an incredible time to be joining the Association - from climate change to pandemics, biodiversity loss to food shortages; science education and those that teach science have never had a more important role to play as we prepare future generations to tackle the many challenges that we face.  It is a privilege to have this opportunity to work in collaboration with teachers and technicians, schools and organisations on activities that will really help to bring about impact and excellence in science teaching and learning."
Welcoming Lynn to the Association, ASE Vice Chair of Trustees Bryan Berry said: "We are delighted that Lynn Ladbrook will be joining the ASE as its new CEO. Lynn brings a wealth of experience from her previous role leading another professional membership organisation and has a keen interest in science education. We very much look forward to welcoming Lynn in the autumn."