Millgate partner with BIOZONE to launch new suite of science resources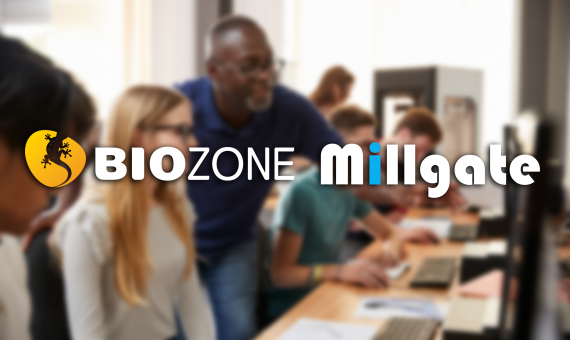 The ASE and its publishing house, Millgate, are proud to announce that a new extensive range of high-quality science materials, created by BIOZONE International, are now available through the Millgate site. Both the ASE and Millgate strive to promote excellence in science education through promoting the highest quality resources for teachers, trainee teachers, technicians and teacher educators both in the UK and worldwide. Through this alliance, BIOZONE International has now made its exceptional range of science resources available to meet the challenges of teaching today's students, whether they be in a traditional classroom environment, an informal teaching setting or learning remotely.
BIOZONE International has more than 30 years' experience in the development of engaging and effective resources for science teaching and learning. Their resources take a departure from the traditional textbook paradigm, taking a "worktext" approach instead which combines the very best features of a traditional textbook with an interactive workbook. The resulting hybrid provides well-designed, compact lessons that engage students and provide a rigorous yet accessible program of work.