We are recruiting: Science Teacher Education (STE) Editor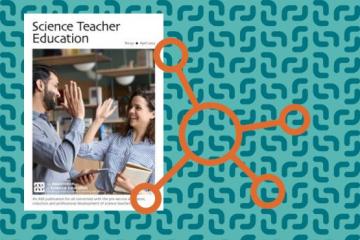 STE Editor role
We are excited to be launching an online Science Teacher Education (STE) Online Hub. STE  is aimed at all those who support, educate, and develop science teachers and it is closely aligned with the activity of the ASE Futures committee. It is a forum to exchange professional ideas related to science teacher development and education. The aim of the STE Online Hub is to grow upon the original STE journal and introduce more digital content such as podcasts, webinars, and interviews to sit alongside selected feature articles.
We have a new and exciting opportunity for the role of STE Editor/Curator, which is open to ASE Members. The aim of this role will be to develop and maintain the quality of content produced through STE covering a range of subjects and interests. You will get the opportunity to work closely with the with the ASE Futures Committee and identify relevant articles, podcasts, webinars, updates and more. We are particularly keen to hear from anyone with knowledge of provision and practice in initial teacher education and continuing professional development.
You can find the full Job Description here. 
The new STE Editor will have the chance to help shape the new STE Online Hub and if this sounds of interest to you, we would love to hear from you. Applicaitons will close on the 15th December 2023