Our members run a programme of Professional Development (CPD) for teachers and technicians, from TeachMeets to national conferences. All teachers and technicians are welcome at our events, but members receive up to 50% off the cost of registration. To include your science education events in the calendar submit your event here. 
Kirby Corner RoadCoventryCV4 8EEUnited Kingdom
Centre for Teacher Education, Avon Building
Kirby Corner Road
,
Coventry
,
CV4 8EE
,
United Kingdom
Free
ASE Cross Phase Teach Meet Science FREE CPD 
Developing maths and English skills through primary science.
Edgbaston CampusBirminghamB15 2TUUnited Kingdom
University of Birmingham
Edgbaston Campus
,
Birmingham
,
B15 2TU
,
United Kingdom
From £106.00
ASE's Annual Conference is Europe's largest science education CPD conference.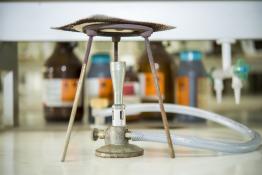 School Lane
QuedgeleyGloucesterGL2 4PRUnited Kingdom
Severn Vale School
School Lane
Quedgeley
,
Gloucester
,
GL2 4PR
,
United Kingdom
Free
The Science Department at Severn Vale School are excited to host their first Teachmeet.
e-Bug is a free educational programme operated by Public Health England that teaches children and young people about infection control, hygiene and
We work to encourage the study of physics and recognise excellence in young physicists through four annual physics competitions.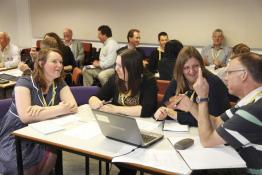 Leaside WaySouthampton SO16 3DQUnited Kingdom
St George Catholic College
Leaside Way
,
Southampton
,
SO16 3DQ
,
United Kingdom
FREE
ASE TeachMeets are an informal, fun and inspiring way for teachers to share ideas with one another. People come to share or just to listen.
ExCeL London
One Western Gateway Royal Victoria Dock London E16 1XLUnited Kingdom
ExCeL London
One Western Gateway Royal Victoria Dock
,
London
,
E16 1XL
,
United Kingdom
Bett 2019 has been built around the real needs of the education community, focussing on key themes from our annual research.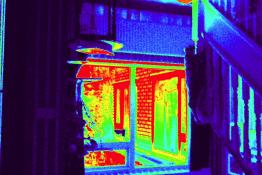 Kedleston RoadDerbyDE22 1GBUnited Kingdom
Derby University Kirtley Building
Kedleston Road
,
Derby
,
DE22 1GB
,
United Kingdom
FREE
You are invited to a free Science Teach meet for all phases, after school on 29th January where teachers and students share good demonst
The British Biology Olympiad (BBO) is open to students around the world.
Blakesley Road BirminghamB25 8RNUnited Kingdom
Blakesley Hall Museum
Blakesley Road 
,
Birmingham
,
B25 8RN
,
United Kingdom
Free
Presenting STEM learning within the context of engaging, real life problems gives children a sense of the purpose and direction of their learning,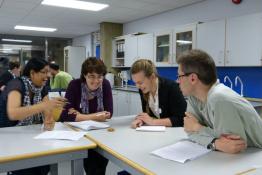 ASE/NFU workshop Wednesday 27th February 2019 16:00- 17:30
LOCATION
Templars Primary School
Templar Avenue 
British Science Week, run by the British Science Association is a ten-day celebration of science, technology, engineering and maths.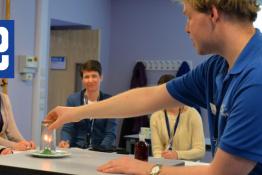 21 Beaton roadGlasgowG41 4NWUnited Kingdom
Hutchesons' Grammar School
21 Beaton road
,
Glasgow
,
G41 4NW
,
United Kingdom
The ASE Scotland 2019 conference will see an exciting range of workshops running.
College LaneHatfieldAL10 9AAUnited Kingdom
ASE
College Lane
,
Hatfield
,
AL10 9AA
,
United Kingdom
£120- £170
Technicians that are responsible for the running of their technical service in schools and colleges need leadership and management knowledge and sk
Pages