Our members run a programme of Professional Development (CPD) for teachers and technicians, from TeachMeets to national conferences. All teachers and technicians are welcome at our events, but members receive up to 50% off the cost of registration. To include your science education events in the calendar submit your event here. 
Maidstone RoadLeicesterLE2 0TUUnited Kingdom
Moat Community College
Maidstone Road
,
Leicester
,
LE2 0TU
,
United Kingdom
FREE
We are delighted to announce an opportunity for our members and supporters to meet John Handley MSc BASIS an experienced Ecologist who will describ
Wear Jeans. Change Lives. Jeans for Genes Days returns 20th September 2019!
Gravel Close
DowntonSalisburySP5 3LZUnited Kingdom
Downton Primary School
Gravel Close
Downton
,
Salisbury
,
SP5 3LZ
,
United Kingdom
Free - £10
This workshop will be run by the STEM author Caroline Alliston (see below), best known for her successful 'Technology for Fun' and 'Physics for Fun
Singleton St Swansea SA1 3QJUnited Kingdom
Swansea Grand Theatre
Singleton St
,
Swansea
,
SA1 3QJ
,
United Kingdom
Free
An opportunity for a pre performance discussion about the award- winning play by Theatr na nÓg  Eye of the Storm.
Newmarket ApproachLeedsLS9 0RJUnited Kingdom
Veolia  RERF
Newmarket Approach
,
Leeds
,
LS9 0RJ
,
United Kingdom
The visit provides an opportunity to find out more about efforts to improve the sustainability of waste management by reducing landfill, and recove
QA HospitalCoshamPO6 3LYUnited Kingdom
Main Entrance, A Level & Education Centre, E Level
QA Hospital
,
Cosham
,
PO6 3LY
,
United Kingdom
Free
This year's open day will be offering activities for all age groups.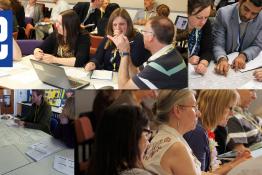 MilnthorpeLA7 7EHUnited Kingdom
Dallam School Haversham Site
,
Milnthorpe
,
LA7 7EH
,
United Kingdom
Free
As we start the fourth year of teaching the latest specification of the Science GCSEs, this event is all about finding and sharing ideas that make
Trenance GardensNewquayTR7 2NNUnited Kingdom
Newquay Zoo
Trenance Gardens
,
Newquay
,
TR7 2NN
,
United Kingdom
Free
ASE TeachMeets are an informal, fun and inspiring way for teachers to share ideas with one another. People come to share or just to listen.
Since its United Nations declaration in 1999, World Space Week has grown into the largest public space event on Earth. 
World Teachers' Day is co-convened in partnership with UNICEF, UNDP, the International Labour Organization, and Education International.
Sandfield CloseLeicesterLE4 7REUnited Kingdom
Sandfield Close Primary School
Sandfield Close
,
Leicester
,
LE4 7RE
,
United Kingdom
£5-£60
A unique chance to hear two respected and renowned speakers at our Primary phase conference in Leicester.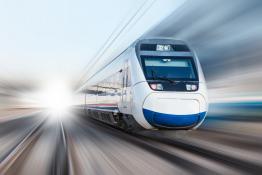 Northumbria University and the IOP are running a Day for Everyone Teaching Physics.
Salthouse RoadTelfordTF8 7LJUnited Kingdom
Jackfield Tile Museum
Salthouse Road
,
Telford
,
TF8 7LJ
,
United Kingdom
FREE
A practical and inspiring teacher CPD which will help Primary School Teachers to raise engagement and therefore attainment in Science by highlighti
Shefford Road
CliftonSheffordSG17 5QSUnited Kingdom
Samuel Whitbread Academy
Shefford Road
Clifton
,
Shefford
,
SG17 5QS
,
United Kingdom
£5 - £25
How confident do you feel in delivering the Required Practicals for GCSE Science?
College RoadTruroTR1 3XXUnited Kingdom
Truro College
College Road
,
Truro
,
TR1 3XX
,
United Kingdom
Free
A TeachMeet is a gathering of those looking to share great ideas for science teaching and learning.
Pages