Our members run a programme of Professional Development (CPD) for teachers and technicians, from TeachMeets to national conferences. All teachers and technicians are welcome at our events, but members receive up to 50% off the cost of registration. To include your science education events in the calendar submit your event here.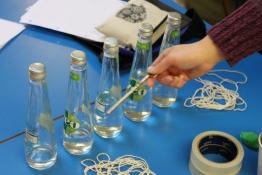 Shefford Road
CliftonSheffordSG17 5QSUnited Kingdom
Samuel Whitbread Academy
Shefford Road
Clifton
,
Shefford
,
SG17 5QS
,
United Kingdom
£5 - £25
More details to follow - Save the date
College RoadTruroTR1 3XXUnited Kingdom
Truro College
College Road
,
Truro
,
TR1 3XX
,
United Kingdom
Free
A TeachMeet is a gathering of those looking to share great ideas for science teaching and learning.

BradfieldReadingRG7 6AUUnited Kingdom
Bradfield College

Bradfield
,
Reading
,
RG7 6AU
,
United Kingdom
Free
ASE TeachMeets are an informal, fun and inspiring way for teachers to share ideas with one another. People come to share or just to listen. 
BodelvaPL24 2SGUnited Kingdom
Eden Project
,
Bodelva
,
PL24 2SG
,
United Kingdom
Free
The Wellcome Trust, The Eden Project and Cornwall SLP are delighted to invite all primary teachers to a special primary science share. 
Charles Street Building
City Campus, Sheffield Hallam UniversitySheffieldS1 1WBUnited Kingdom
Sheffield Institute of Education
Charles Street Building
City Campus, Sheffield Hallam University
,
Sheffield
,
S1 1WB
,
United Kingdom
Inspiring the Next Generation in Science and Science Careers.
The programme will consist of a range of workshops for primary and secondary educators with a special keynote talk.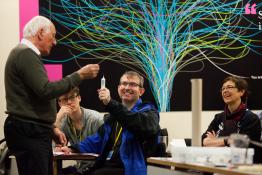 Europe's Largest Science Education CPD Conference. The most cost-effective, subject-specific CPD for all teachers of science.
National Insect Week encourages people of all ages to learn more about insects.
Pages