Our members run a programme of Professional Development (CPD) for teachers and technicians, from TeachMeets to national conferences. All teachers and technicians are welcome at our events, but members receive up to 50% off the cost of registration.
Stagg HillGuildfordGU2 7XHUnited Kingdom
University of Surrey
Stagg Hill
,
Guildford
,
GU2 7XH
,
United Kingdom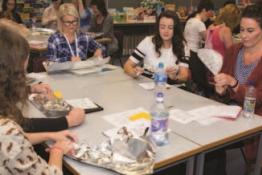 191 Falls RdBelfastBT12 6FEUnited Kingdom
St Mary's University College
191 Falls Rd
,
Belfast
,
BT12 6FE
,
United Kingdom
tbc
S1 1WBUnited Kingdom
Sheffield Hallam University
,
,
S1 1WB
,
United Kingdom
The ASE Futures Conference is for everyone leading professional development in science education - across all settings.
 
Pages