It's not OK... why physics A level uptake in girls DOES matter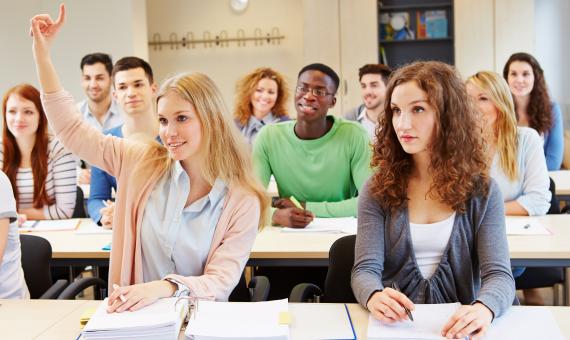 Earlier this week, Katharine Birbalsingh, the UK Government Social Mobility Commission Chair, claimed that "physics isn't something that girls tend to fancy. They don't want to do it, they don't like it". While acknowledging statistical basis of the claim, we at the Association For Science Education strongly believe simply accepting the situation instead of tackling the underlying reasons behind it is a fundamental disservice to pupils. 
For the last 30 years, approximately 20% of those taking A level physics are girls - and from this we could indeed assume that girls simply prefer not to take physics and physics-related subjects. However, research has shown us that stereotypes and wider social factors discourage girls from taking physics from a very young age, and that it is not simply that: "there's a lot of hard maths in there that I think they would rather not do".
Hannah Russell, Chief Executive of the Association for Science Education, said: "We have been very disappointed to learn about these comments from Katharine Birbalsingh, which perpetuate the continued use of outdated stereotypes. Through initiatives such as our Inclusion in Schools programme, we are working hard to support schools in addressing barriers that impact subject choice and wider inclusion. This will be crucial in increasing the diversity of young people who can see a future for themselves in science and ensuring a strong future pipeline of scientists, engineers, medics and technicians to help address the major global challenges we are facing."
At the Association for Science Education, we tackle equity at a whole-school level through our Inclusion in Schools project. To learn more about how we can help drive change in your school, you read more about our project and register your interest here.
Further Reading: