From teachers, for teachers - The European Science Teacher Network across 35 countries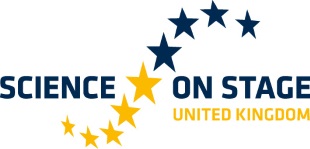 What is Science on Stage?
Science on Stage provides a European platform for science teachers to exchange teaching concepts and to share ideas. The aim of the initiative is to advance science teaching by creating a platform for science teachers' creativity.
Selected teachers and technicians from each country come together for an international festival every two years.  Delegates showcase their winning project to others from across Europe. They make up the Science on Stage network, sharing good practice and teaching ideas to help raise the overall quality of STEM teaching.
From 1 January 2019, the Association for Science Education (ASE) will be the UK's National Steering Committee for Science on Stage UK. We will be responsible for organising the UK presence at events, supporting the dissemination of practice from the European festivals, and enabling networking with teachers from other countries.
At the festival, an international jury will select the best projects and award the European STEM Teacher Award.
When is the next festival?
The next European Science on Stage festival (#SonS2022) will take place in Spring 2022 in Prague, Czech Republic. UK teachers from primary and secondary level will be selected to present their teaching ideas and approaches. Each festival has a guiding theme - for 2022 all projects represent inquiry-based learning approaches and themes include:
Science for the Youngest (projects for preschool and primary school)
Sustainable Development Goals (SDGs) in Education (projects that show how STEM can contributes to achieving the SDGs)
Technologies in STEM education (projects involving coding, ICT, big data, AI, VR, network security, etc.)
Diversity in STEM Education (projects including the variability of teaching methods, for talented students, for inclusive learning, cooperation between younger and older students etc.)
STEM with Arts (e.g. projects combining STEM with other disciplines – i.e. arts, music, sports, history, etc.)
Collaboration in STEM Education (e.g. projects including the local community – e.g. between teachers, schools and companies, different communities)
Joint projects (projects developed in collaboration, between teachers from different countries, one of whom at least participated ina previousl Science on Stage festival
How are UK projects and delegates selected?
The UK's most creative and passionate STEM teachers are selected via application and reviewed by the Science on Stage UK panel. They form part of 450 educators who attend the event.
The ideal Science on Stage project:
promotes students interest in science,
refers to everyday life,
has a sustainable effect,
is feasible in everyday school life and can be financed with reasonable expenses,
promotes inquiry-based learning.
Subsequent activities of the Science on Stage festivals focus on sharing, developing and sustaining the inspiration gained at the festival. These follow-up activities include provide professional development support to colleagues through local teacher meetings, courses, exchange programmes, publishing teaching materials and collaborative projects with industry.
About the Science on Stage Network
Founded in 2000, Science on Stage reaches 100,000 teachers.
There are currently 35 participating countries:
Albania, Austria, Belgium, Bulgaria, Canada, Cyprus, Czech Republic, Denmark, Egypt, Finland, France, Georgia, Germany, Greece, Hungary, Iceland, Ireland, Israel, Italy, Kazakhstan, Latvia, Lithuania, Netherlands, Norway, Poland, Portugal, Romania, Slovakia, Slovenia, Spain, Sweden, Switzerland, Turkey, Ukraine, United Kingdom.
Previous Science on Stage Festivals
Take a look at previous Festivals here
2019
Cascais Portugal
2017
Debrecen, Hungary
2015
London, United Kingdom