Now more than ever science teachers need all the support they can get, and as the UK's largest subject association our sole reason for existing is to give our members that support. The Association For Science Education is a family of teachers, trainees, technicians, consultants and academics united by a common goal: promoting excellence in science education. We want to build that family, and so strengthen the voice, experience and capabilities of all those who are dedicated to the pursuit of excellence in science education.
From organising local events to influencing national policy, the ASE works for teachers and educators like you to help develop your skills, your career and your professional recognition. A selection of the many benefits you'll enjoy as an ASE member include: 
Access to thousands of curated teaching and CPD resources
Subscriptions to influential, sector-leading journals and publications
Inclusive public liability insurance cover up to the value of £10m
Numerous CPD opportunities - both face-to-face at events and, now, in the online arena
Professional registration opportunities to enhance your education credentials 
Opportunities to have your say and help shape the science education sector through our advocacy work
You can find a more complete description of the benefits of joining the ASE - broken down into categories - in the carousel at the top of this page, and if you're undecided we urge you to take the time to have a look through these. Similarly, below you can find more detailed descriptions of the various membership options that the ASE offers.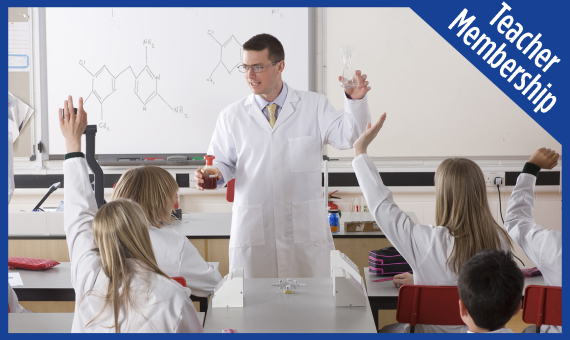 Read more about our individual membership plans...
ASE individual teacher membership provides teaching resources and professional development opportunities to support both primary and secondary/FE educators. Standard individual membership costs £90 per year for primary educators, and £114 per year for secondary, with registered users able to enjoy benefits such as:
If you would like to pay by direct debit, please complete either a Primary or Secondary/FE form and return it membership@ase.org.uk or Membership Team, The Association for Science Education College Lane, Hatfield, Herts AL10 9AA
For those not involved in frontline science education, and for teachers no longer in the profession, we also offer a limited "Associate" membership package for £50 per annum - which doesn't include the journal subscriptions, discounted professional development opportunities and access to some of our premium resources (including recorded video CPD). If you have any questions about our memberships please get in touch at: membership@ase.org.uk.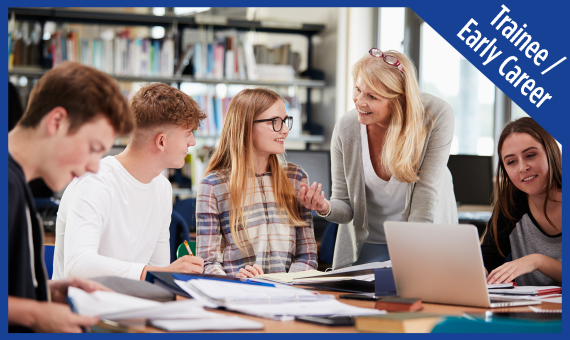 Read more about our trainee / early career membership plans...
The Association for Science Education is a professional community that, among other things, is dedicated to supporting educators to develop excellent science teaching and learning skills. As a cornerstone of that commitment, we work exceptionally hard with our student teacher members in order to help them through those critical years of training and early careers teaching.
We want you to be able to enjoy the support and benefits that being part of our network and community bring, and are delighted to be able to give our student teacher & early career members a special three-year offer, at a significantly discounted rate of £136 for three years (charged at £24, £44 and £68 in years 1-3 respectively or as a single one-off payment). If you feel a three-year membership option might not be for you, we also offer a one-year plan for £70 for the year instead. 
Some of the benefits trainee and early career members receive include:
Priority access to ASE webinars as well as to our popular TeachMeets.
Big discounts on professional development, from hands-on workshops, to our flagship Annual Conference (including one free day per year at any ASE CPD event during your three year plan)
Access to early-career member online sessions providing opportunities to ask questions and share concerns & best practice.   
ASE Journals and full access to our journals archive online. All members receive Education in Science, a professional journal that shares science education news and views, information and expertise.
Secondary members will also get online access to School Science Review, our leading peer reviewed journal - Primary members will get online access to our leading Primary Science journal. 
Public Liability Insurance - ASE membership covers you in the classroom or prep room, for practicals and school trips up to £10m. Terms and conditions apply
Members have the opportunity to get involved with local events, national committees, policy activities and writing for our publications. You will also receive discounts off ASE & Millgate books and publications at the Millgate Bookshop, which has a range of highly recommended titles for science educators, including our flagship ASE Guides to Secondary and Primary Science Education for only £16.00 (rrp £40.00). 
Members on our three-year early career programme receive 20% off their first year of full membership.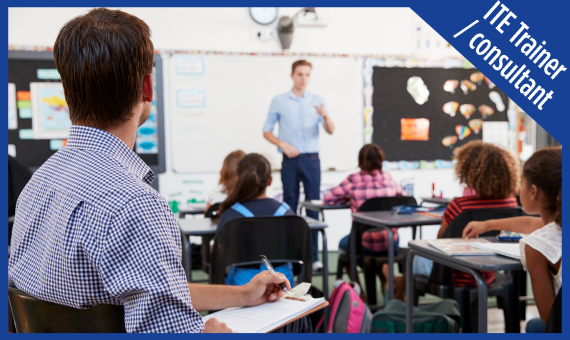 Read more about our Consultant / ITE trainer memberships plans...
The ASE Futures Group -  created for education consultants and ITE trainers - is the natural home for those involved in teachers' professional learning, members include education consultants, local authority staff, school heads of science and MAT leaders responsible for CPD. This expert group provides support and voice for continuing professional development and initial teacher education, fostering high quality professional learning for future generations of science teachers at all levels of education.
For £140 per year for primary specialists, and £160 for 11-19 specialist, membership benefits include:  
Membership of the ASE Futures Group
A fully personalisable listing on the "Futures Directory" - our searchable database of expert education consultants designed to put instutions in direct contact with #SciEd experts (Launching June 2021).  
A selection of teaching and personal development resources based on your membership type: Primary or Secondary
Member discounts of up to 50% on all ASE CPD events, including both the ASE's annual conference and the specialist Futures confernce
A digital subscription to Science Teacher Education - our journal for education consultants and ITE specialists
Subscription to the market-leading specialist education journal of your field: either Primary Science or School Science Review
A subscription to the ASE's house magazine: Education in Science 
Up to 50% off ASE & Millgate books and publications at the Millgate Bookshop
The opportunity to develop your career by working towards Registered or Chartered status
Public Liability Insurance up to £10,000,000 (subject to T&C's)
Learned Society discount - 30% off your membership of the RSB or IOP (RSC coming soon)
If you are interested joining the Futures group, please follow the links below and select 'Consultant/Teacher Educator' category of membership.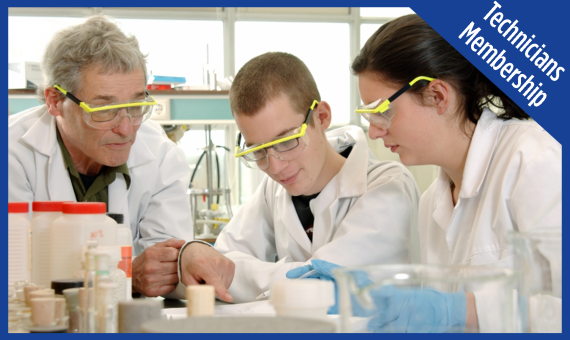 Read more about our technicians membership package...
ASE technicans membership provides teaching resources and professional development opportunities specifically tailored towards science technicians.
For just £50 per year, members gain access to: