Primary Science 163 A different world?
Issue 163 | Published June 2020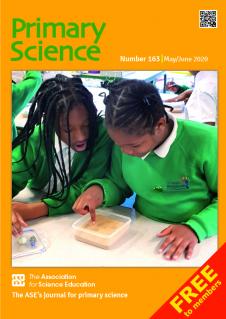 In this new world in which we are now living, the landscape of teaching has certainly changed, and it did so virtually overnight. A profession grounded in being in the same room as learners, being close to our children both physically and emotionally, has been turned on its head.  This issue of PS features some articles on teaching and learning from home, including how children with SEND can be supported and some practical ideas for carrying out science in school or at home. Other articles include a focus on a hands-on engineering challenge, and the CIEC Children Challenging Industry programme.