Welcome to the ASE's special coronavirus resources portal - a collection of resources and links designed to assist our members, the science education community at large and the general public over the coming weeks and months. We see this as a living, growing resource, so do please return and share with your friends and colleagues...
As a professional community dedicated to supporting excellence in science teaching and learning, we are determined to do whatever we can to support people over the coming weeks and months. On this page, you will find both a collection of materials created specifically by us that we hope may be of assistance during the current health crisis and a directory of links to assets and resources created by others that we feel support our goal of promoting excellence in science education. 
In addition, if you have either produced or discovered a resource that you feel would add to this collection, please don't hesitate to let us know either by email us via info@ase.org.uk or by tweeting the resource to us @TheASE or by using the #ASEchat hashtag.
Section A - Teachers delivering lessons/support remotely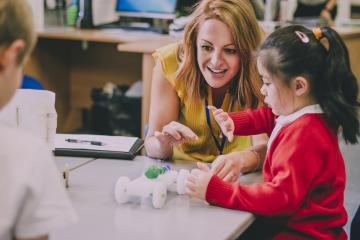 The resources in this section are aimed at teachers and other science educators who wish to provide support, resources and activities for their students...
10 ways to teach and learn while school's closed
Royal Society of Chemistry
A series of tips on how to naviagte the prospect of teaching from home.
 
Explorify
Wellcome
An award-winning selection of primary-focused resources on numerous science-based subjects from ASE friends Explorify (free sign-up)
 
Science Fun At Home
Primary Science Teaching Trust
The Primary Science Teaching Trust is working with Science Sparks to create activities for children to have some fun with science at home. A new Science Fun at Home will be available every Wednesday.
 
Technology Partner Resources for Distance Learning during COVID-19
Google
A collated series of links to guides and tools offered free-of-charge by Google partners
 
Flashy Science
Flashy Science
A website, supported by the University Of Sheffield, that offers a series of virtual experiments that "allow you to explore physics and engineering, and refine your scientific skills in an interactive environment."
 
The Science Geeks
YouTube
Welcome to the world of science geeks! Informative revision videos galore for science fans young and old alike! Spread the word of the geeks!
 
How to support your students' learning remotely
Collaborat -ED
Another selection of tips and advice on teaching remotely
 
Supporting schools during COVID-19
Institute Of Physics
The IOP's impressive collection of educational resources is currently being repurposed to focus on learning from home
 
Endeavour
Kew Gardens
The digital learning platform of the world's pre-eminent botanical gardens has a wealth of key-stage categorised resources (registration required)
 
GCSEPod School Closures Offer
GCSEPod (Commercial)
Online education portal GCSEPod - recently awarded ASE Green tick accreditation - are waiving their subscription fees for the duration of school closures for new subscribers 
 
Atomic School
Ian Stuart
While the coronavirus may have put paid to Ian Stuart appearing at our East Asia conference in February, his website has a wealth of resources and free lessons tackling the atomic theory (for seven-year-olds!)
 
10 nature activities for kids if you're self-isolating at home
The Woodland Trust
The Woodland Trust has pulled together some simple, nature-based activities you can enjoy together at home or in your garden.
 
Practical Action
Website 
The international development organisation has a schools hub featuring an expansive list of activities and worksheets that could potentially be adapted for a remote-educator situation 
 
Primrose Kitten
Youtube Channel
An overwhelmingly comprehensive (in a good way) collection of Science and Maths video assets created/curated by a passionate London science teacher. The videos are free, and there is also a collection of paid-for guides and content on the Primrose Kitten website
 
GCSEPhysics Online
Youtube Channel
Another hugely impressive YouTube offering - this time from physics teacher Lewis Matheson, who will be holding daily GCSE and A level physics lessons at 10am (with a wealth of supporting assets and worksheets also available). Like Primrose Kitten, Lewis also has a website which features even more subject specific video content (subscription fee). 
 
TeachIt Science Free Subscription
TeachIt (Commercial)
The company beinhd this impressive collection of KS3-4 Biology, Chemistry and Physics resources are generously offering free membership - with download access to its adaptable Word documents, PowerPoints, Whiteboard activities and scheme of work planner - until the end of April
 
Key Stage 3 science SLOP work
Tom Grafton (science teacher)
A collection of science teacher assets shared via OneDrive
 
GCSE Home School Activities
David Chalk (science teacher)
Another fantasic collection of GCSE resources generously shared via Google Drive by Twitter user @teacherchalky1
 
School Closure Resources
Gemma Singleton (Science teacher)
This time it's a set of in-school resources kindly shared with the educator community none other than the RSB's reigning teacher of the year @MrsSingleton
Section B - Science activities to do at home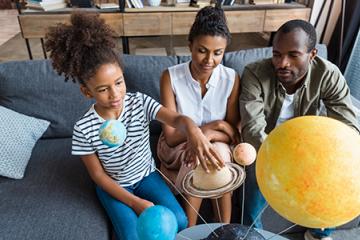 Section B is for those at home with children and who wish to provide activities of a scientific nature...
Section C - Teacher, Student Teacher and Technician CPD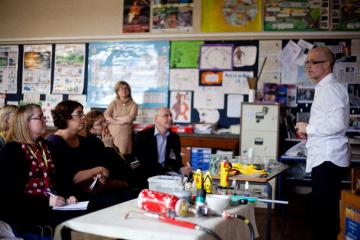 Section C is to support our community with their professional development during the coronavirus pandemic ...